Tired of eating eggs or meat for breakfast; we've got you covered. Here I have a compilation of six insanely delicious Keto Breakfast no eggs recipes to kick-start your week, which includes savory to sweet and creamy puddings to comforting pancakes to fuel your day.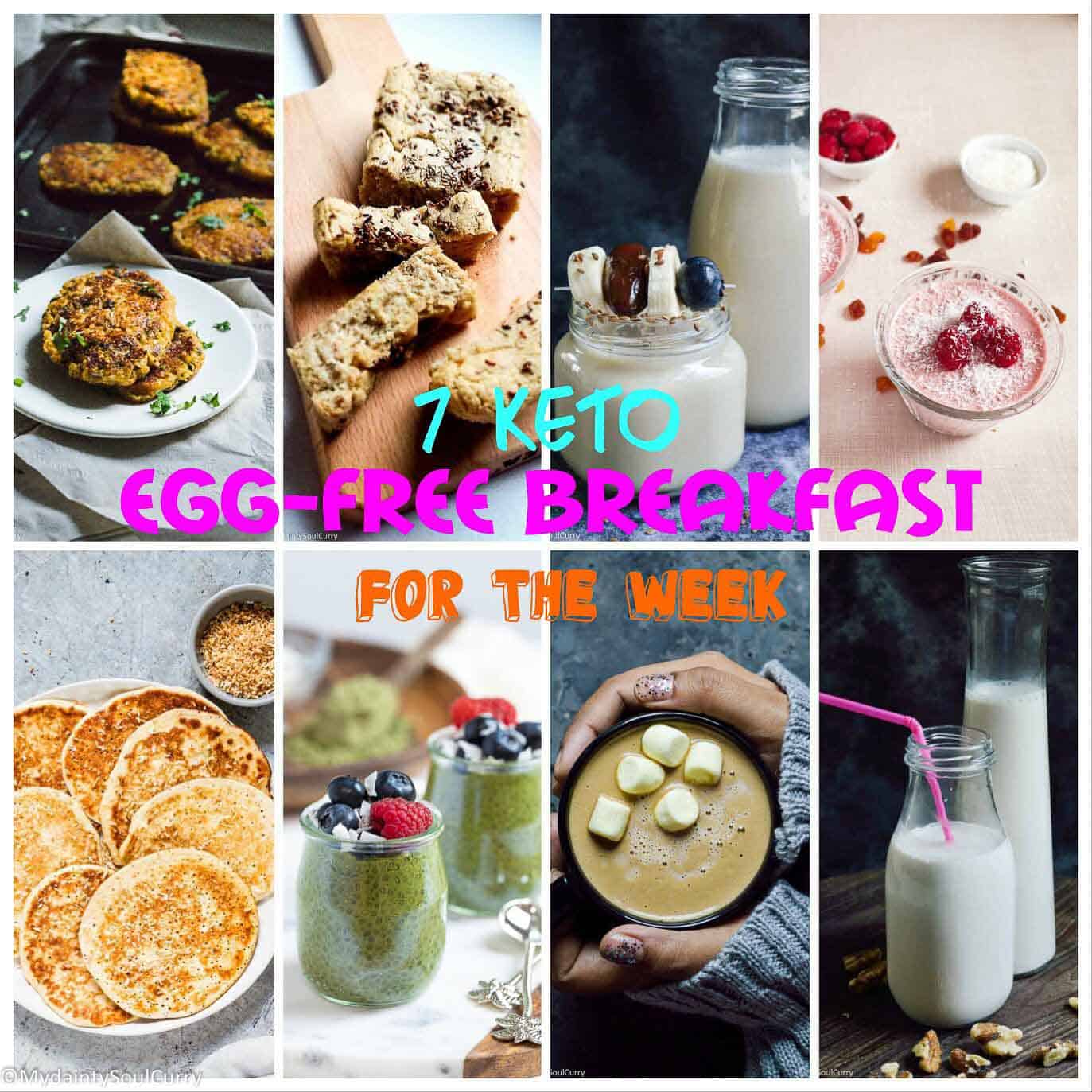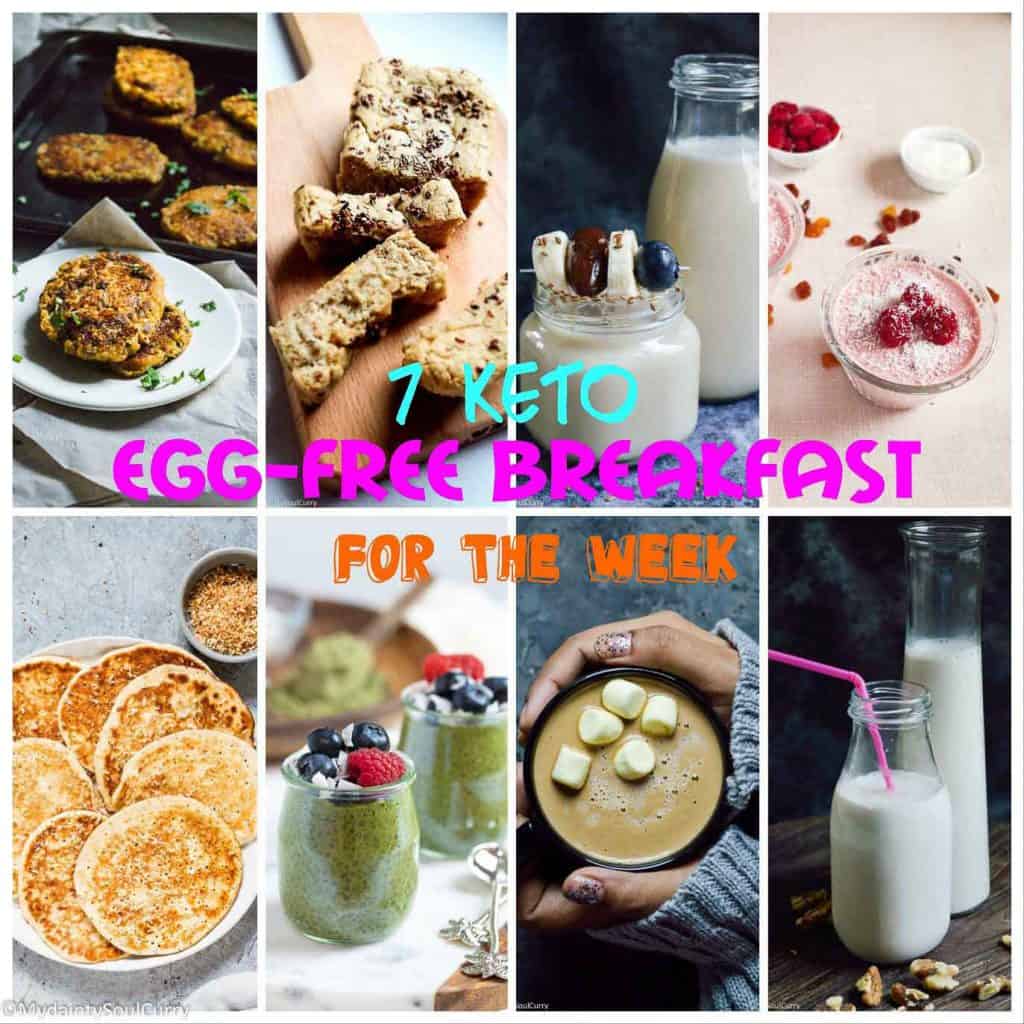 Keto Breakfast No Eggs – Recipes w/ Nutrition Info
Flax Milk and Walnut Milk:
1.5g Net Carb & 0.8g Net Carb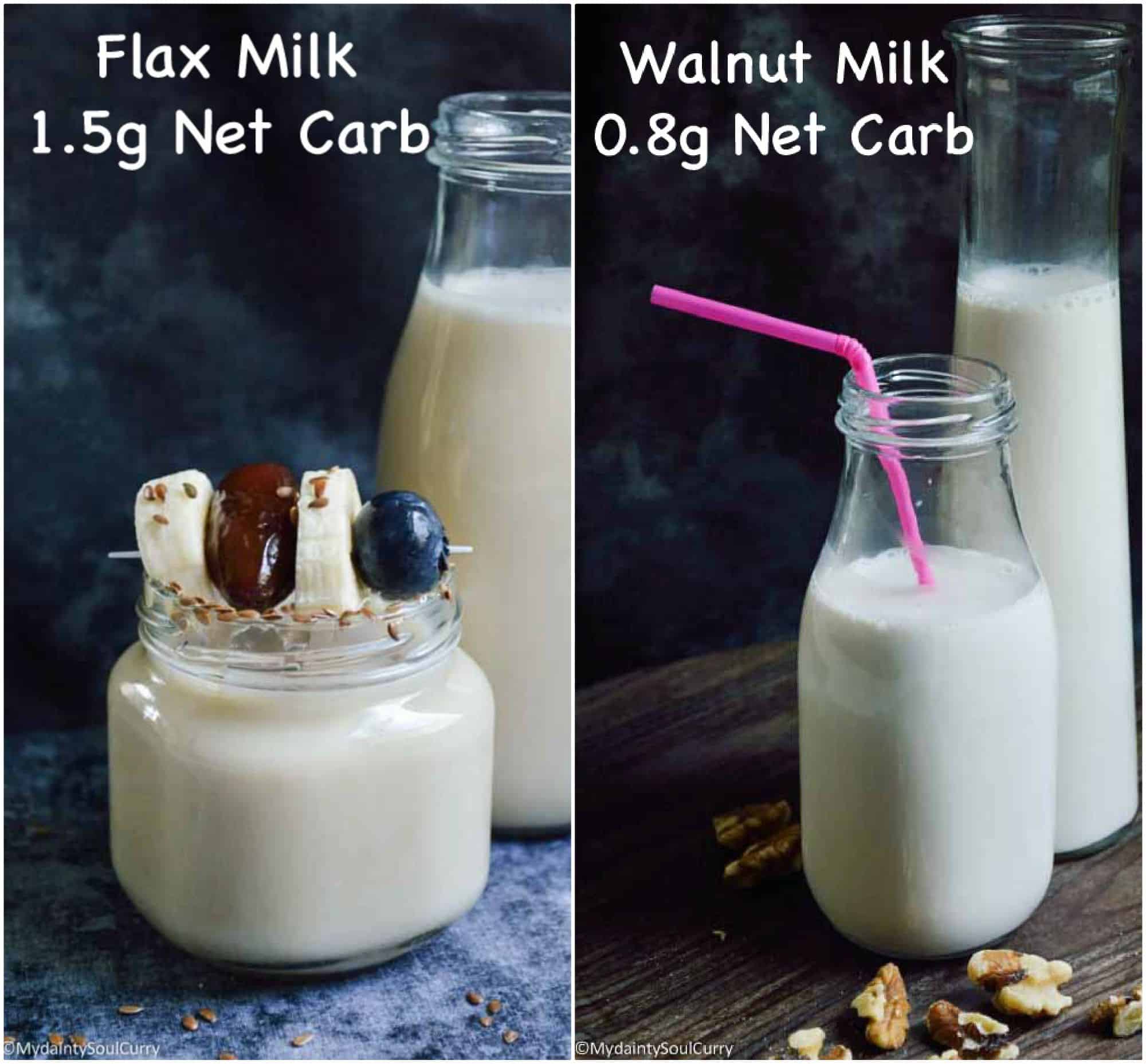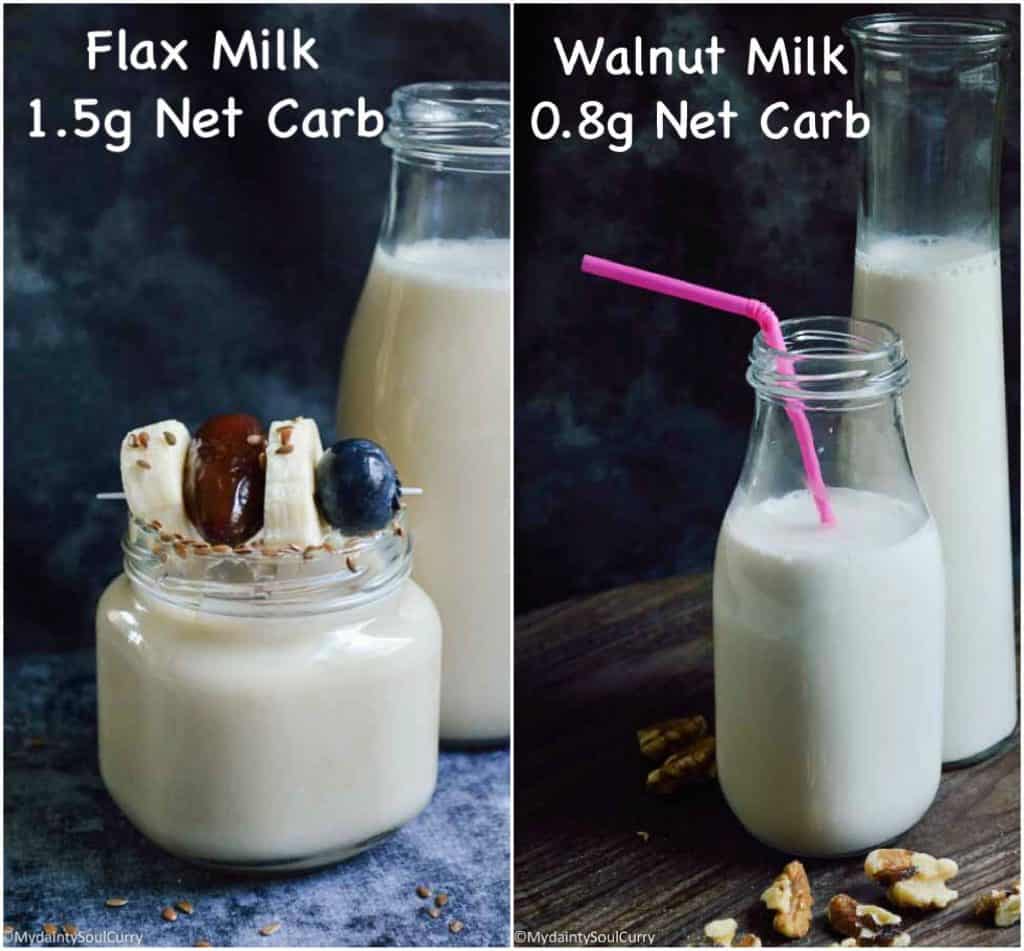 This homemade vegan milk is versatile and super delicious. Both flax milk and walnut milk are low in carb, rich in good fats and offer a good amount of calorie to keep you full. If you hate the idea of drinking just plain nut-milk, add some sugar-free sweetener, protein powder and berries for a power-packed shake. Or, use it with your keto coffee, chai or even with nuts-seeds granola.
Find the recipe here.
Matcha Chia Pudding:
3g Net Carb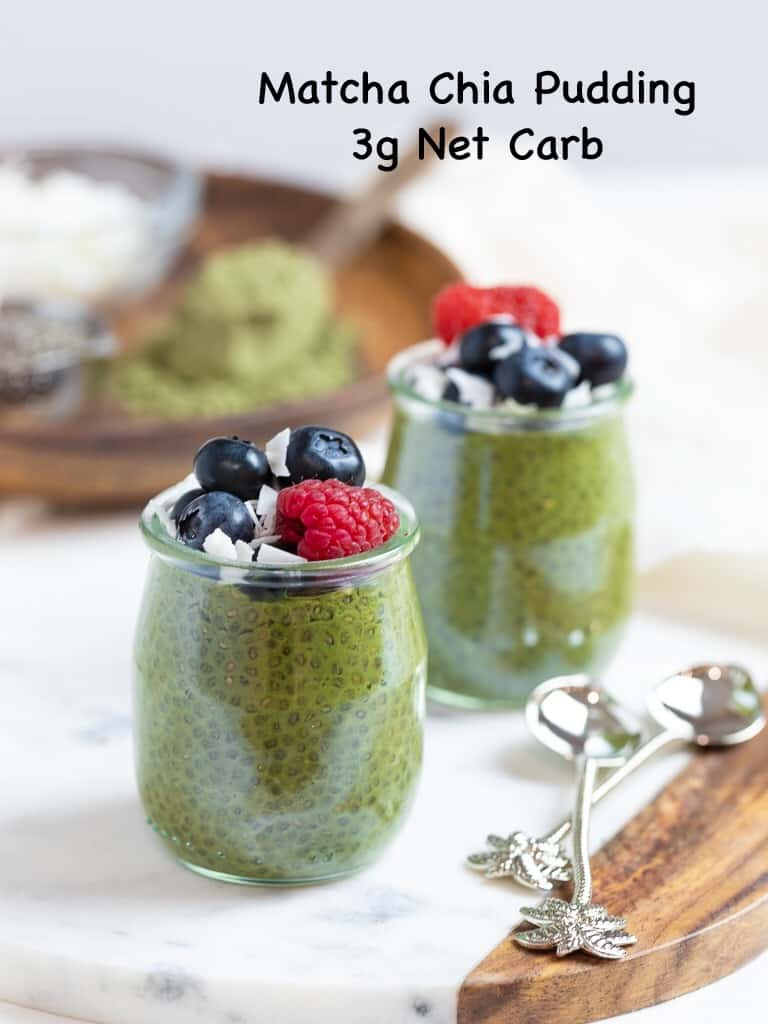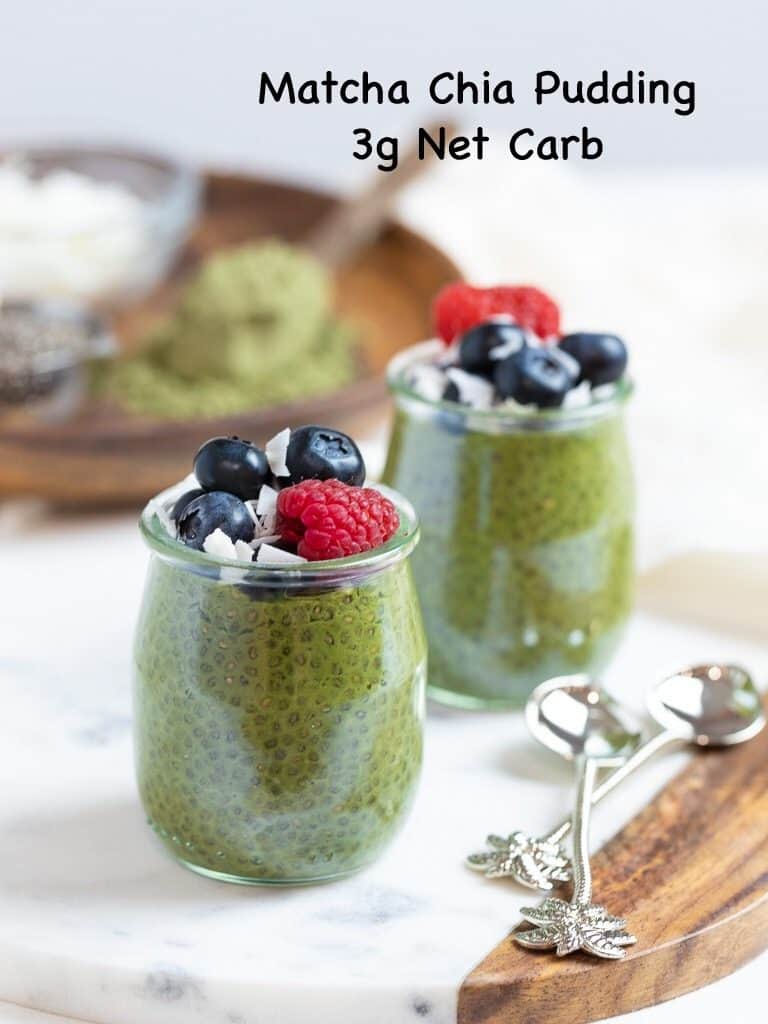 Who says you can't eat puddings for breakfast. This vibrant-looking, green pudding is not only delicious, but it offers a high amount of fiber and antioxidants. The best part is it has Matcha. Now, who wants the recipe?
Find the recipe here.
Keto Pancakes:
2g Net Carb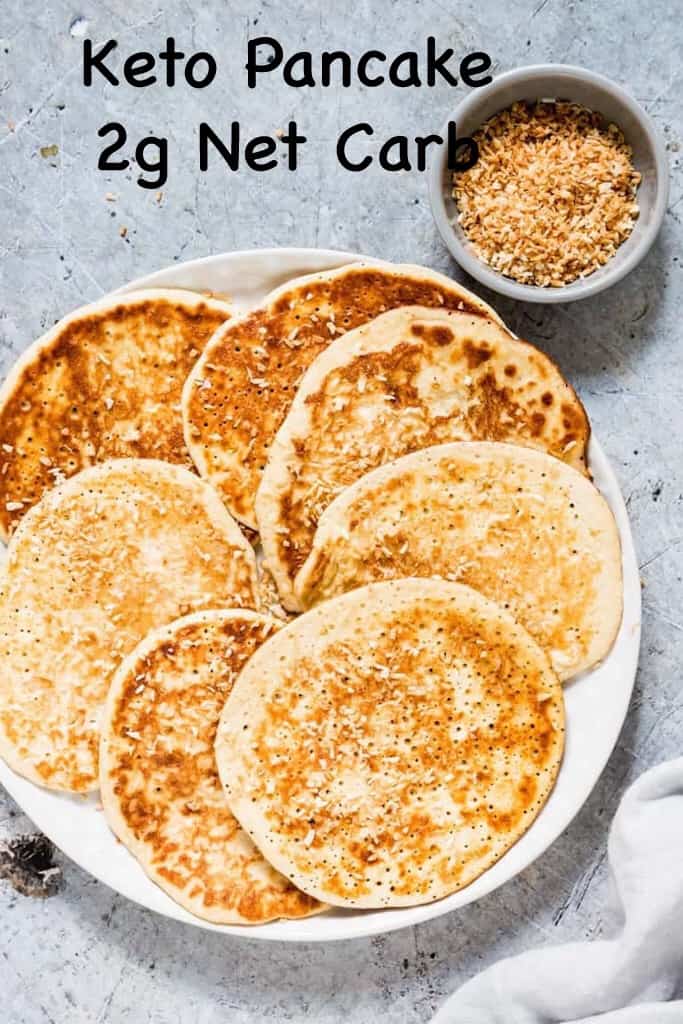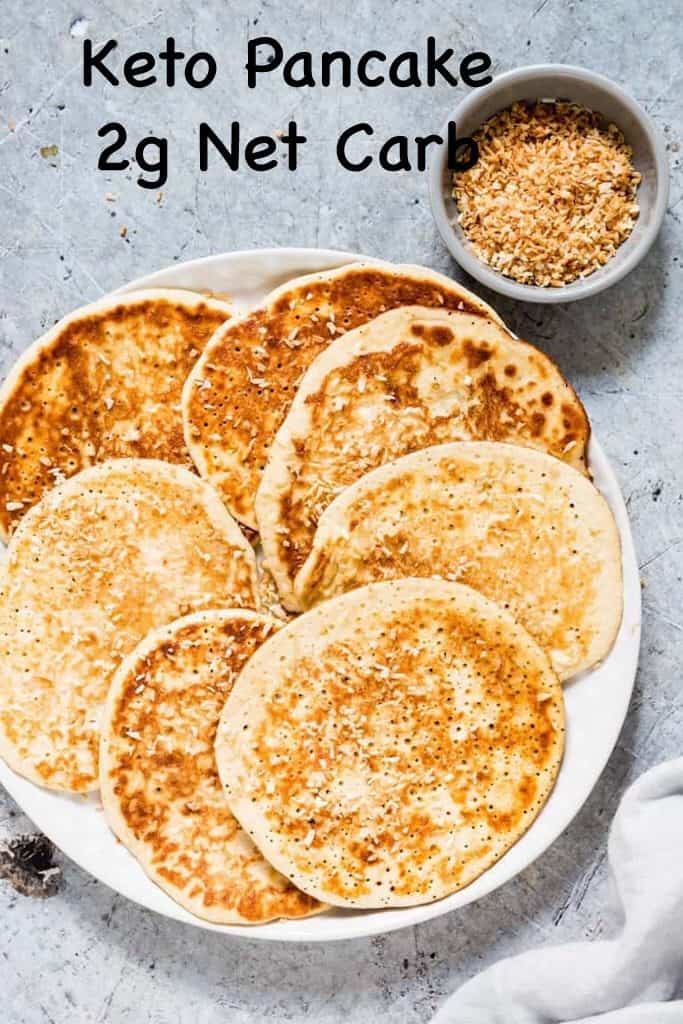 Love the idea of pancakes in the morning? Well, who doesn't? Those warm, fluffy pancakes when dunked in sugar-free syrups are heaven in the mouth. And, these keto pancakes won't jeopardize your keto diet at all. While this recipe uses eggs, you can always make without any eggs. Use ¼ cup whipped aquafaba for two egg whites or use flax or chia eggs, with ¼ teaspoon of baking soda. Fluffy keto pancakes are ready in their best egg-free form.
Find the recipe here.
Keto Yogurt:
6g Net Carb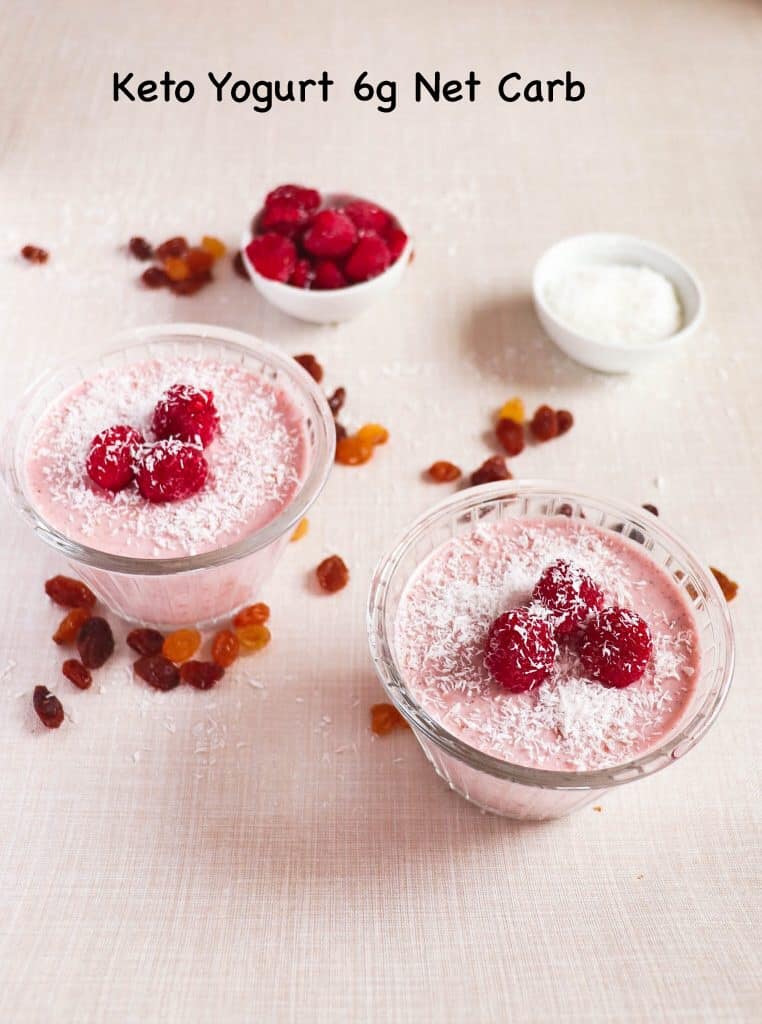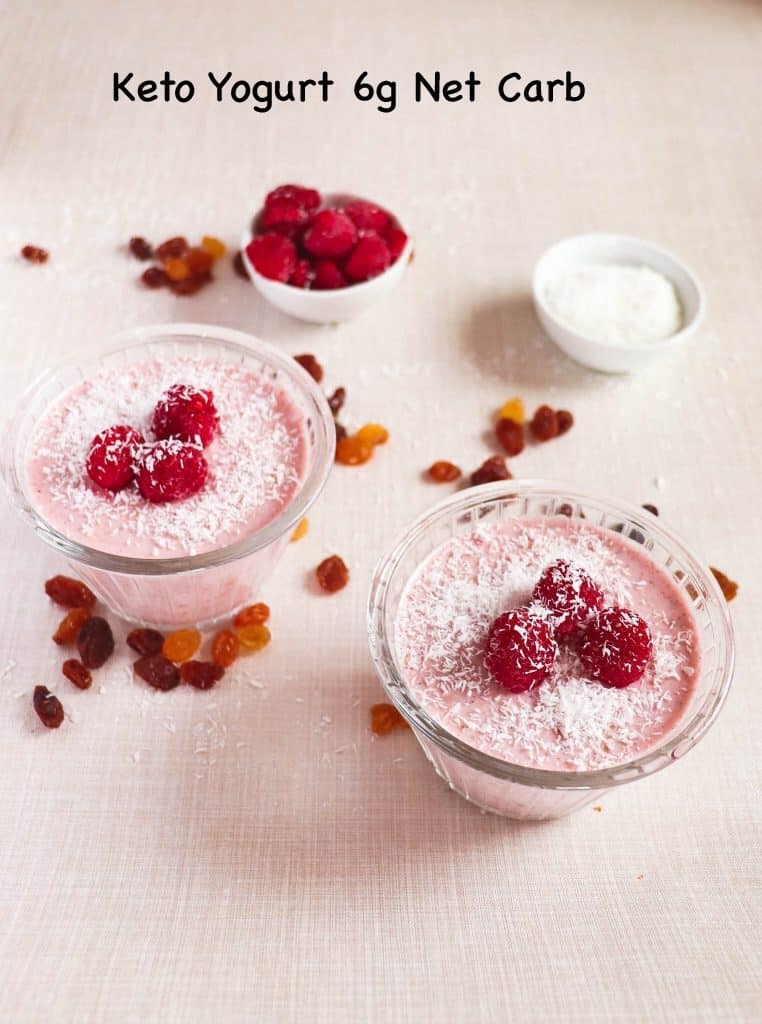 Creamy, delicious and still keto. These are the perfect, energy-packed breakfast that you will love every morning. And, it's delicious berry flavor. This recipe uses gelatin, but you can always skip it and add agar agar for a vegetarian version.
Find the recipe here.
Cauliflower Hashbrowns:
6g Net Carb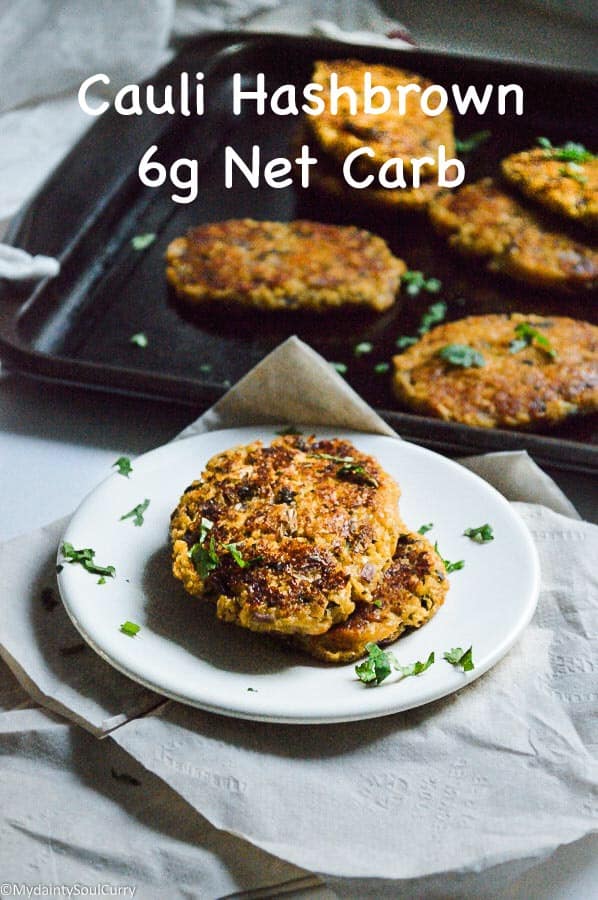 When I made this recipe for this first time, I was so happy with the results. I often make this for my vegetarian family(with cheese) and for myself(with vegan cheese) and crave for more. Try this today, and you will not be disappointed. BONUS: It's egg-free.
Find the recipe here.
Vegan Cloud Bread:
1.6g Net Carb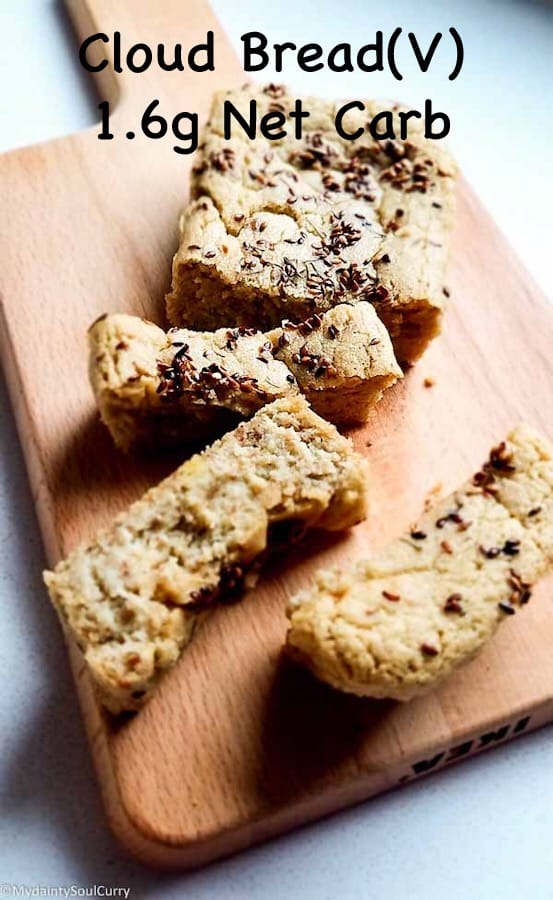 When I was strictly low-carb/keto, I couldn't find a single bread recipe that is low-carb and egg-free. My recipe is dairy and egg-free, yet low in carb. This recipe uses Aquafaba, which is very low in calorie and very low in carb.
Find the recipe here.
BONUS: If you are a coffee lover, and want a super-delicious Keto coffee (without collagen), here is the one. I have this Holiday-flavor inspired vegan keto gingerbread latte with creamy coconut cream. I hope this is the best-ever, sweetest Keto Breakfast No Eggs recipe on my blog.
Find the recipe here.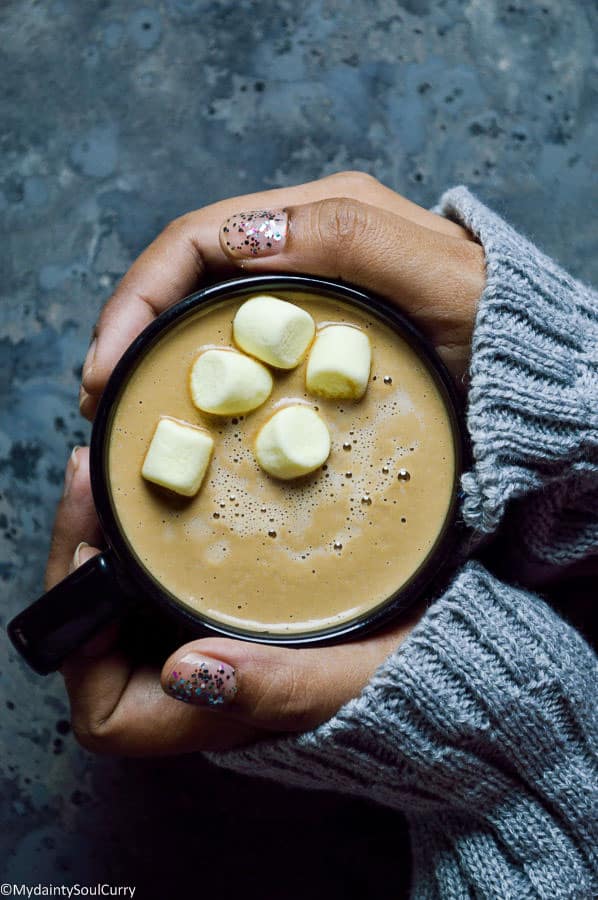 If you loved this Keto Breakfast No Eggs recipe compilation, and want more of a similar kind, don't forget to check these recipes.
Visit the Keto Veg Recipe Index for more vegan, vegetarian and keto recipes.