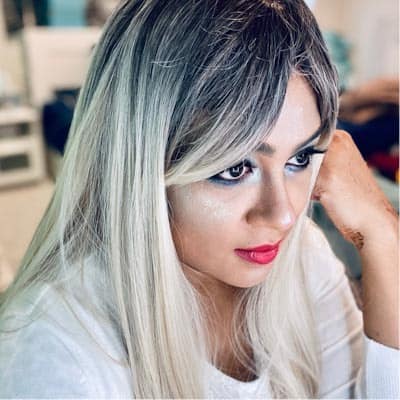 Hello all and welcome to my blog "My Dainty Soul Curry." If you are here today, then you must be keen to learn more about healthy living, cooking and lifestyle.
Understanding the relationship between food and a healthy lifestyle is very important before you set a fitness goal and plan a new diet approach towards a healthy living. Just by eating right, exercising and dieting will not make you healthy. A person needs to be happy to stay healthy too. In this blog, I will share my story and my ways of approach to a healthy and happy living. At the "My Dainty Soul Curry," you will find healthy recipes for your tummy and tips for an enjoyable motherhood, and life.
Cooking and Me:
Spending time with my children:a toddler and a newborn is equally enjoyable and tiresome. At the same time, it is challenging to create a nutritious meal for my family. I love to eat almost every cuisine and all sorts of desserts that doesn't have meat in it. However, things don't work the same way every time. After the life changing moment in my first pregnancy, I became a little more inclined towards a healthier and better living.
Life changing moment:
"Just when I think I have learned the way to live, life changes."
­­-Hugh Panther
At the end of my 2nd trim in my first pregnancy in 2014, I developed a condition known as Gestational diabetes. With a notorious family history of diabetes, I was genetically vulnerable to hyperglycemia all through my pregnancy. After a series of blood works, it was confirmed that I have gestational diabetes. After trying hard to eat right, I wasn't able to keep my blood sugar counts under control. It, literally, became scary to see those high numbers every time I pricked my fingers with those tiny little lancets. Eventually after a lot of trial and error, I had come up with a strict low-carb Indian diet plan, which kind of worked wonderfully for me. That was the time, when I came up with various ideas to create a tasty, low-carb and nutritional meal every single day. Meal planning is not easy in diabetes, especially when you have the cravings for unlimited sweet treats. While searching a pre-planned nutritious Indian diet chart for diabetic pregnancy, I came across a very few websites. And to my surprise, most of those websites with meal choices do not include nutrition facts. This is when I came up with an idea to note down my recipes of protein-rich, low-calorie and low-carb Indian vegan meals. I experimented and created some dishes that not only kept my hungry stomach satisfied, but it also helped me keeping my after-food blood sugar levels under control. Some of the recipes I will share here are diabetic-friendly with detailed information of nutrition facts.
I inherited cooking skills from my mom, who always believed that the key to create a good meal is the fresh produce, seasonal vegetables and love. My interest in healthy cooking allowed me to explore various cuisines online and create some innovative and fusion dishes. Although my dad loves enjoying delicious seafood dishes, my mom always inspired us to eat more vegetables for a healthy life. After meeting my vegetarian husband, I started looking for more ways to cook healthy and protein-rich vegetarian and vegan meals. Indian vegetarian meal is not just about rice, lentils and rich curries served with butter-laden naans. In real, an Indian meal is simple, flavored with spices and fresh herbs, and loaded with a smorgasbord of palate tickling flavors. I strongly feel that the food we eat should be healing, satisfactory and nutritious, and that's my motto in creating this blog to share such recipes.
Why this blog:
After hours of thinking and spending days in brain-storming, I decided to start a blog to share everything from meal planning to healthy food habits, and recipes for a healthy ifestyle. Those who are dealing with diabetes and weight issues, difficulty in balancing health and work and difficulty in finding tasty and healthy low-carb recipes will find some helpful tips and recipes here.
I understand that blogging is a long journey and monetizing from it is an art. To learn more about ways to make money online and from blogging, I have taken a few certifications, courses and participated in a few webinars. I will, thus, include few helpful tips on blogging for newbies and fellow bloggers that I have learned so far. As I advance in this journey and find success in monetizing, I will share my opinions and reviews with you all. The future "Make money online" section will feature articles on this topic.
Yes, it is time to pamper your palates in a healthier way with My Dainty Soul Curry's tasty recipes and easy meal planning. Plus, join me on my quest for a better, healthier and happier life. Welcome again to My Dainty Soul Curry.
Be honest, feel happy and stay healthy.
XoXo
Sophie