This Holi, enjoy some indulgent recipes without sacrificing your diet and that's why here is my Top Keto Indian recipes to try this Holi.
Top Keto Indian Recipes for Holi:
Holi is the most fun Indian festival when friends and families get together to celebrate the festival or colors. We Indians play with colors and enjoy our heart out on this special day.
Back in my childhood days, my sister and I chose the most attractive water guns to fill colors and play with them. Every Holi, we worshiped lord Krishna and enjoyed lots of good food and sweets. Holi is more about cultural significance than a traditional ritualistic festival.
On this day, we do more fun n devour some locally popular dishes. For an instance, Holi in northern India is more synonymous with Thandai, gujia and bhaang. A little down west, Holi feast is more about malpuas and laddoos, and even rich puran polis. Eastern India however has its own set of delicacies for this festive day with everything from delicious Chenna sweets to rich curries and even raw mangoes.
But being Keto or low-carb and vegan can't be very easy especially when it's Indian festival. Here is a compilation of top Holi Recipes made Keto. Ladies and gentleman, presenting my version of Top Indian Keto recipes for this Holi.
Keto Thandai LadooBonus: and a list of traditional top 10 Indian Holi Recipes from some talented bloggers too.
Top Indian Keto Recipes for Holi:
Keto Thandai Ladoo: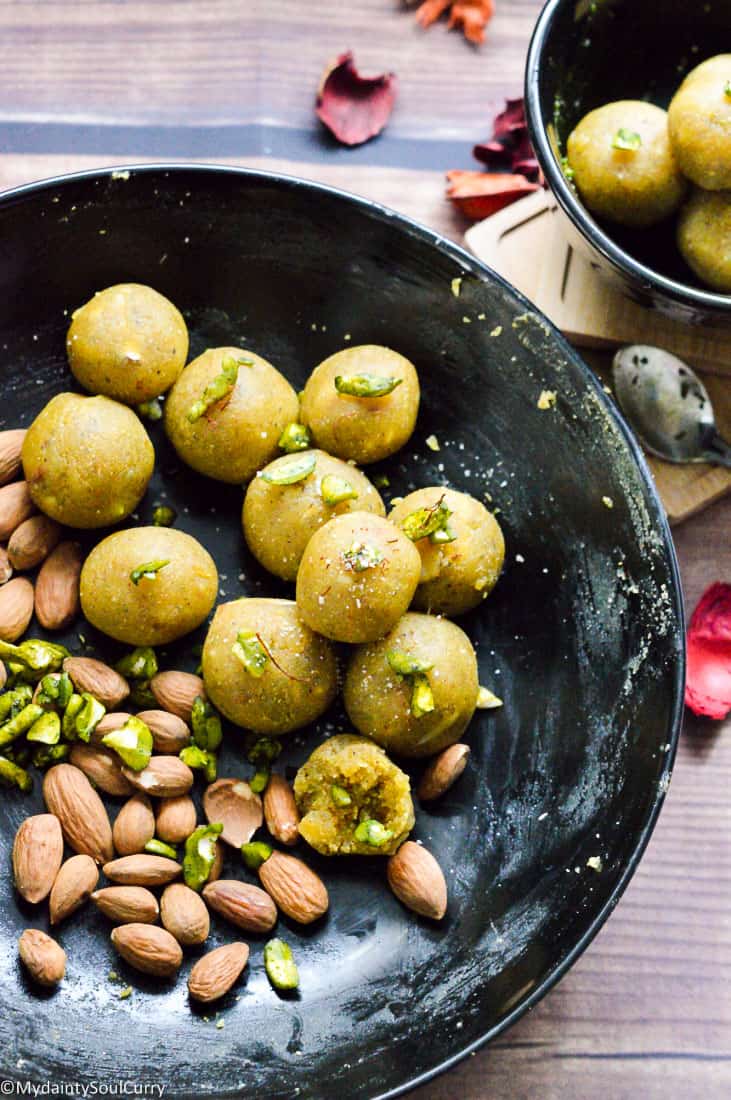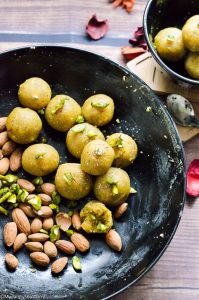 Easy, can be put together under 15 minutes and super yummy. Thus, it's on the top of my list of Top Keto Indian recipes for Holi.
Here is the recipe.
Low-carb Thandai: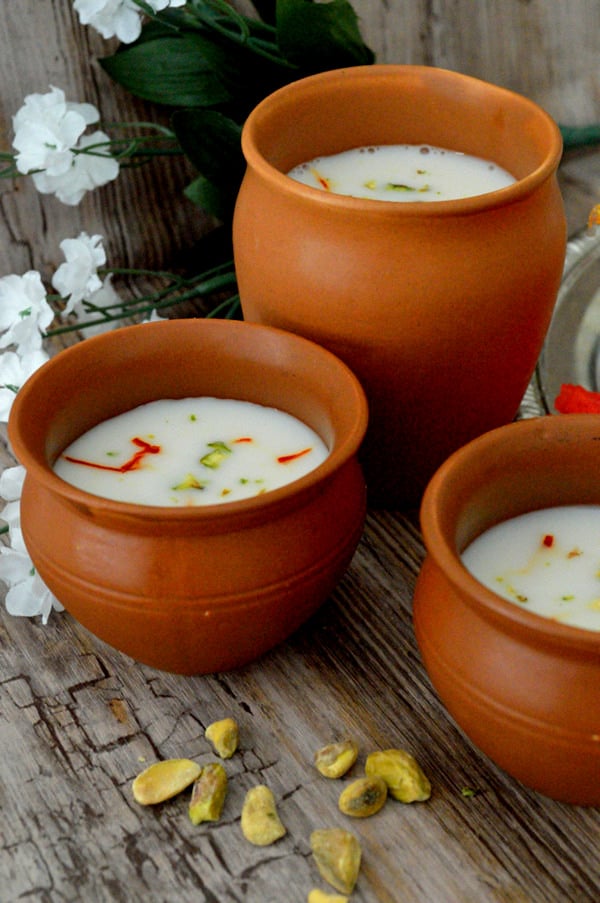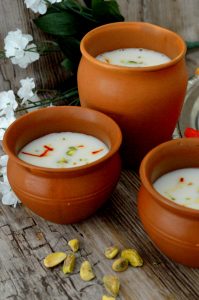 Delicious traditional Thandai made vegan and low-carb. To make this more Keto friendly, dollop with coconut cream or add in fresh cream and use sugar free sweetener of choice.
Here is the recipe.
Baked Keto Malpua: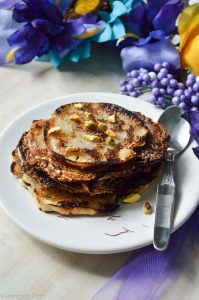 Yes, you can make crispy and sweet malpuas this year without worrying about sugar and grease. Here is the recipe.
Baked Keto Kala Jamun: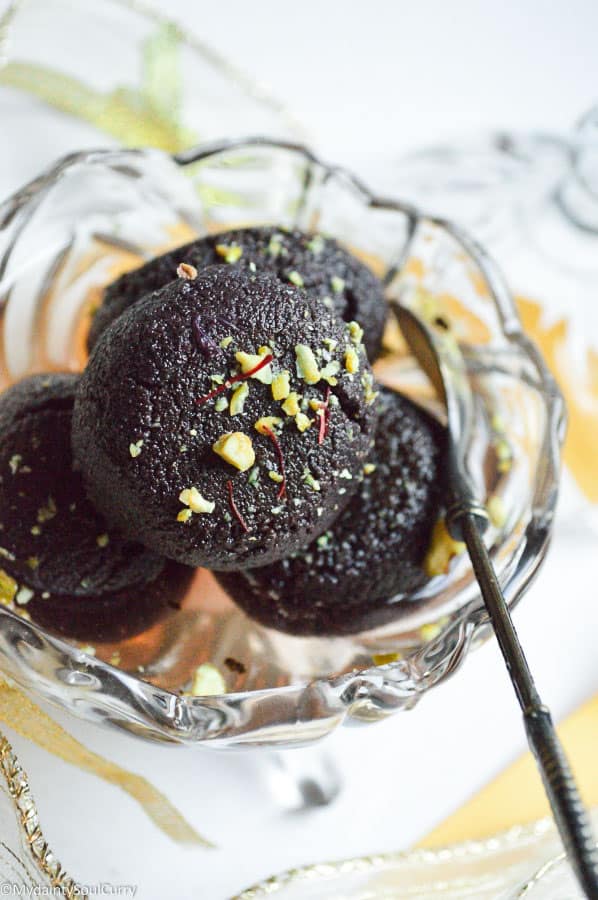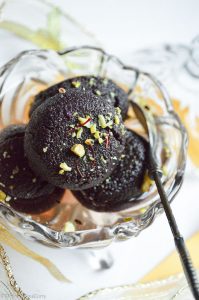 One of my family favorite, but not vegan. Some important tips for the best results are under the recipe notes.
Here is the recipe.
Baked Keto Kachori: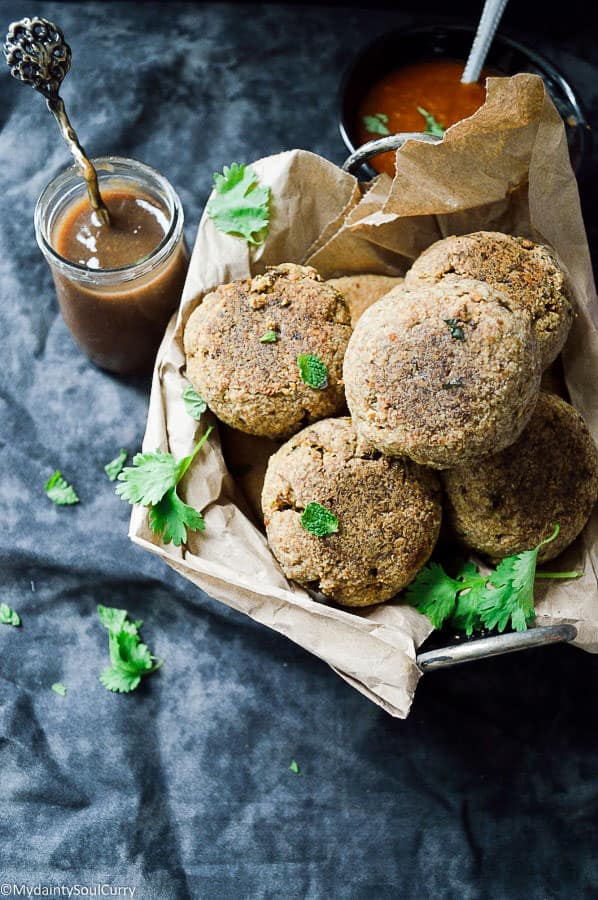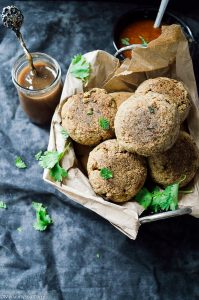 This one is my top favorite, it's savory, spicy and so so addictive.
Recipe is here.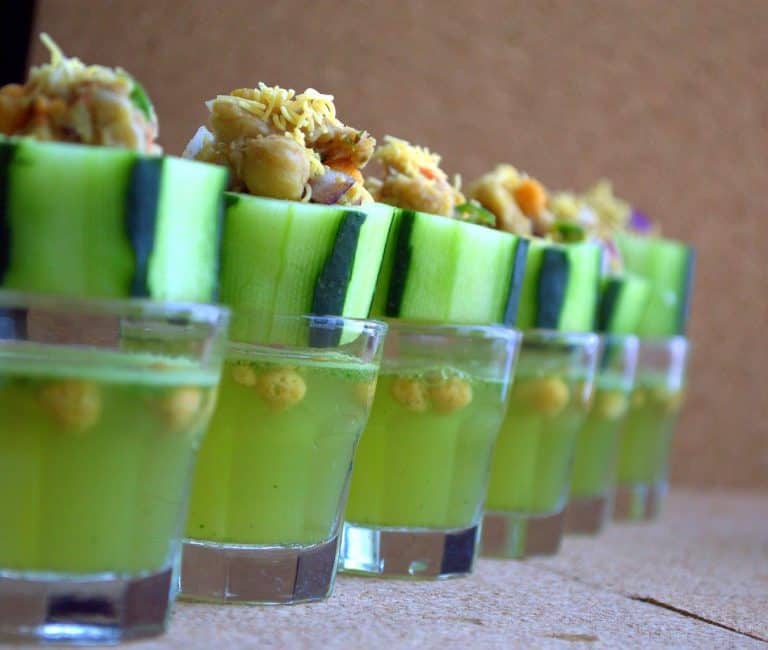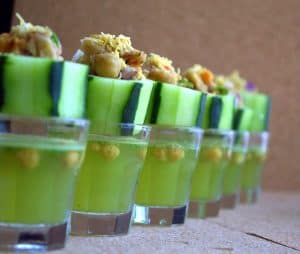 Low-carb Pani Puri:
It's obvious to add this classic Indian chaat to your Holi feast. Make some of these yummy cucumber pani puri, which is one best refreshing chaat and your guests will be surprised.
Remember to make the filling masala Keto with chopped nuts, mashed blanched cauliflower and loads of toppings such as minced tomatoes, onions and a generous pinch of chaat masala.
Here is the recipe!
Top 10 Holi Recipes for Your Party:
Vegan Mango Rose Lassi: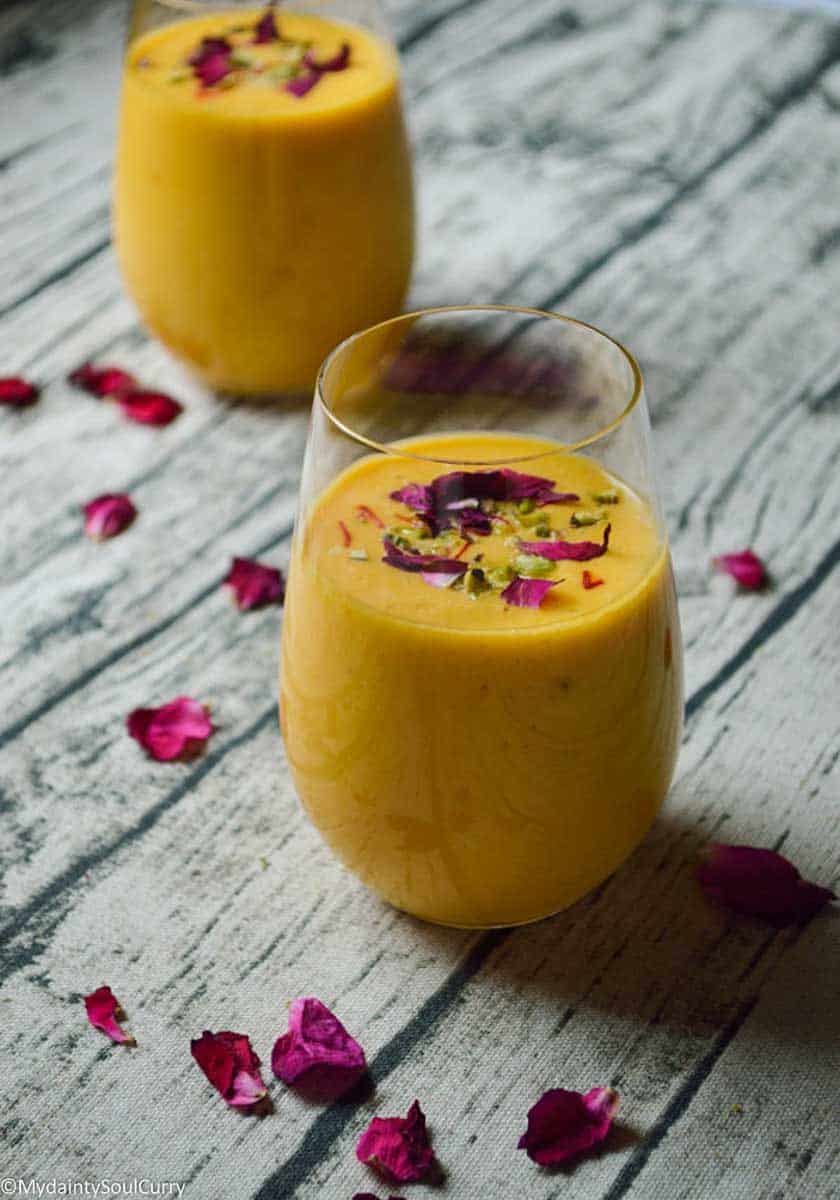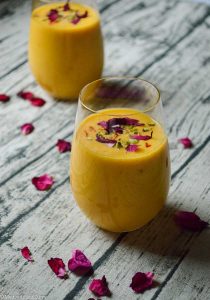 Yay, starting this traditional Indian Holi feast with my fan-favorite mango rose lassi. It's not Keto if you add real mango to the coconut yogurt. But adding few drops of mango essence does solve the problem. Get the recipe here.
Gujiya from Bhawna's Code2Cook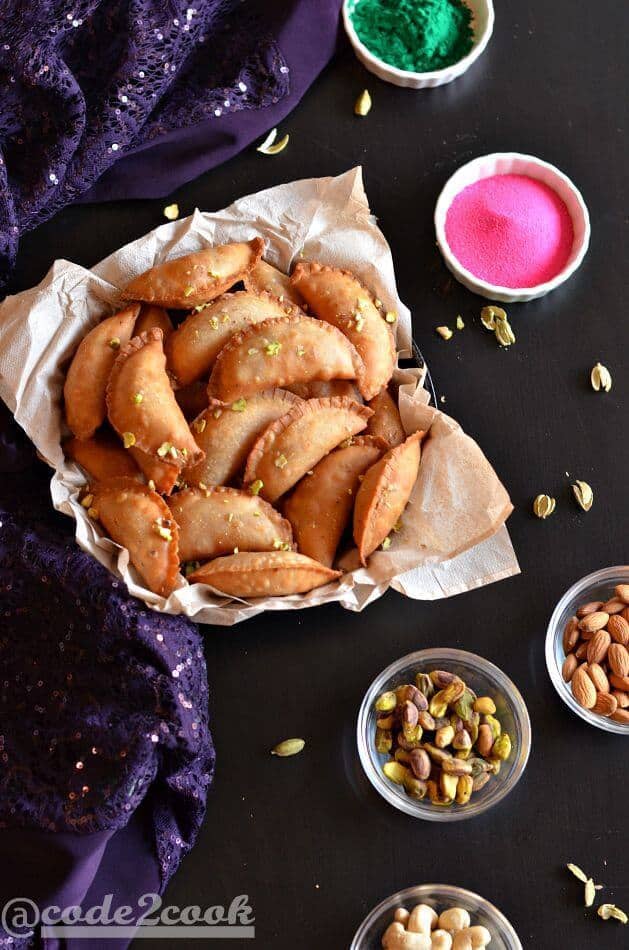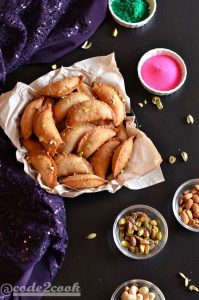 Doesn't this look insanely mouthwatering? I love her impeccable photography. We have the top Holi favorite: Gujiya and Lavang Latika from Code2Cook.
Here is the recipe.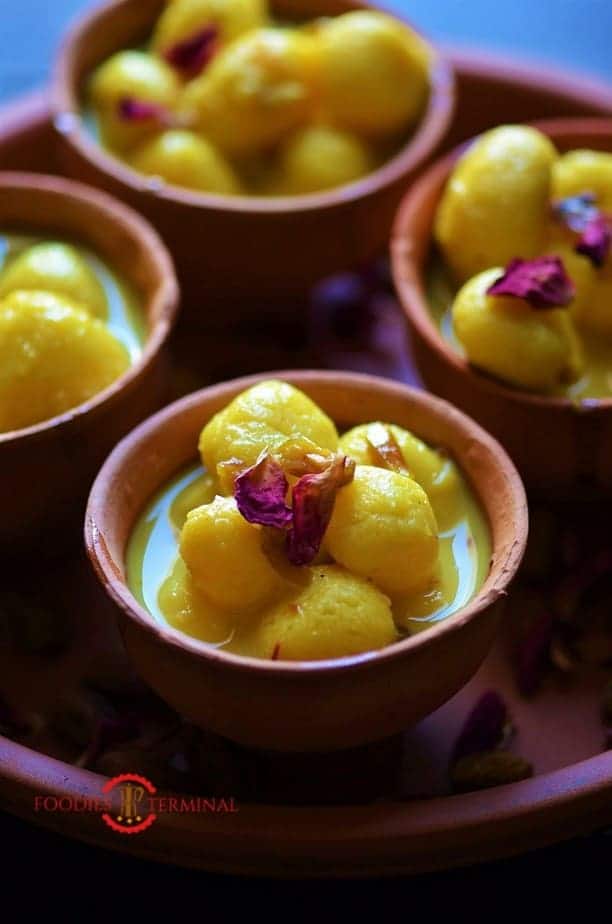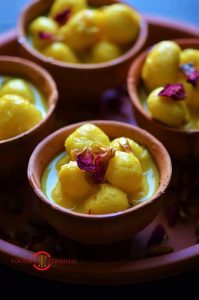 Rasmalai from Foodie Terminal by Meghna
These delicious little syrup-dunked spongy rasgullas not only look scrumptious, but also they are super delectable on the palate. And Foodie Terminal has a video recipe for it. Try it out!
Veg Sheekh Kabab by My dainty Kitchen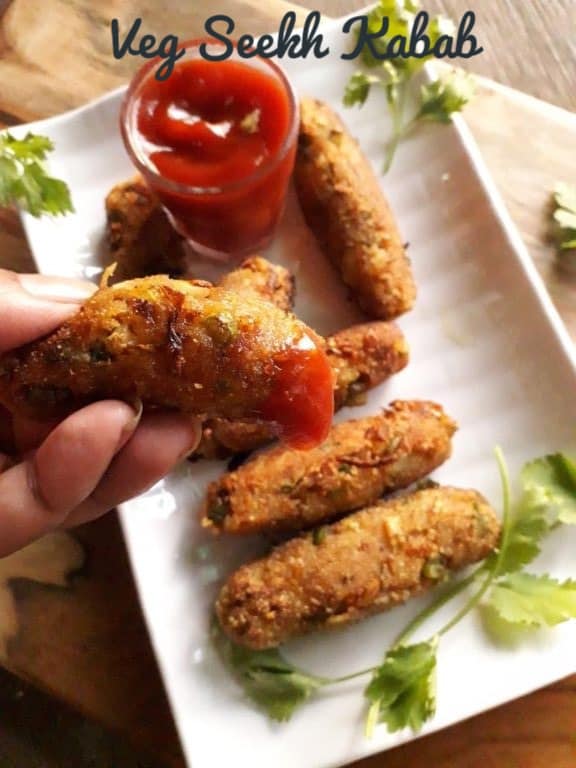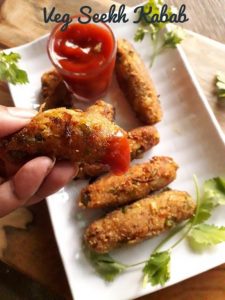 My dear friend Ipsa from My Dainty Kitchen has this yum-looking veg sheekh kebabs. You will love this absolutely easy crowd-pleaser recipe.
Find the recipe here.
And another awesome Corn Chaat from her blog. Recipe here!
Whole-wheat Jalebi by Lathiya's Kitchen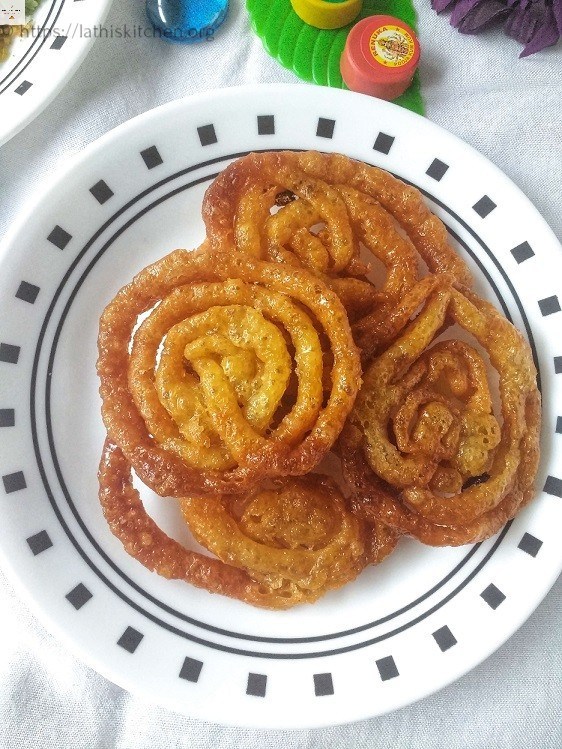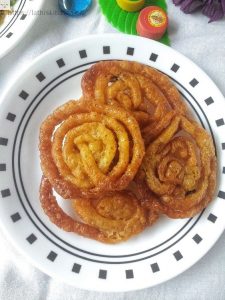 Give your traditional jalebi a healthy twist with this amazing recipe from Lathiya. This one uses our everyday atta or whole-wheat flour.
Find the recipe Here.
And, one more from Lathiya's kitchen. Sweet tamarind chutney. Here is the recipe!
Instant Peda by Meena from Tingle Ur Tastebuds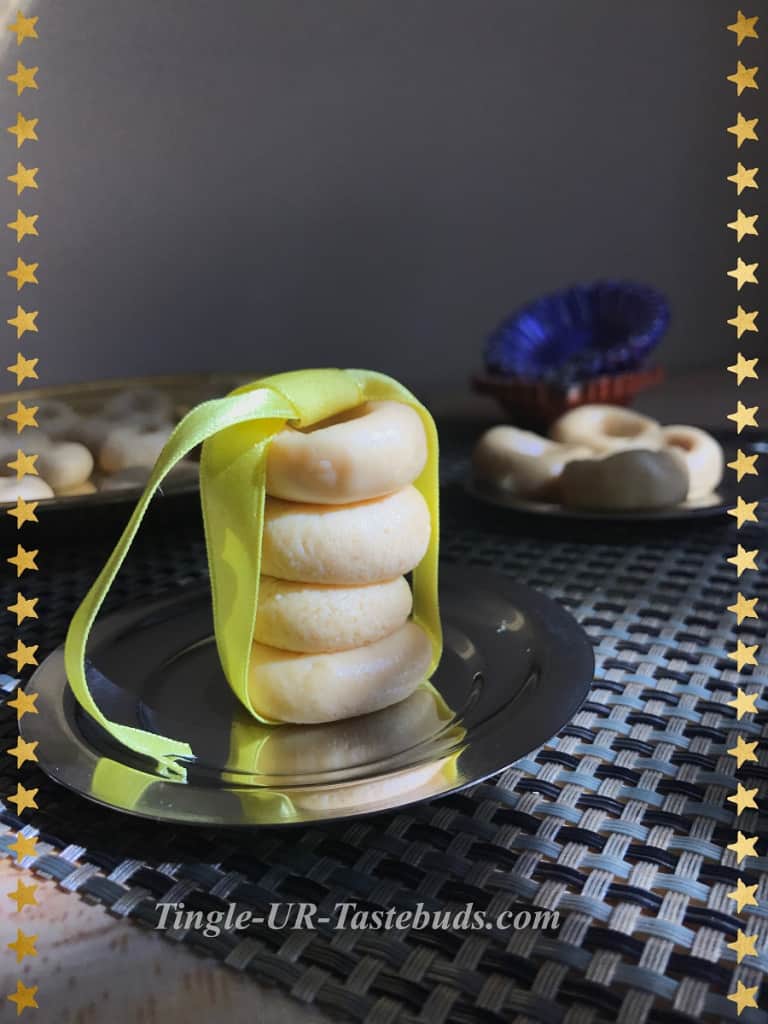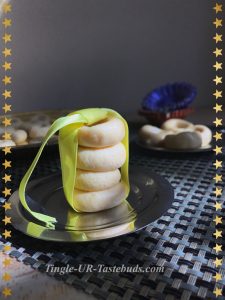 Feeling lazy to whip up something elaborate and yum? We've got you covered. Here is quickest peda or milk fudge by Meena from Tingle Ur Tastebuds.
Recipe here!
Indian Style Chips n Dip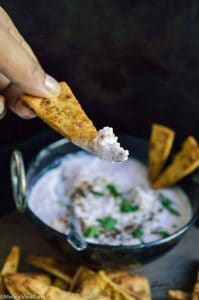 Still looking for easy finger foods? Try this lip-smacking Chips n dip from my blog. It's vegan, the naan chips is curry flavored and served with a vegan mooli/radish raita dip. Absolute favorite!
Find the recipe here!
I hope you enjoyed the Keto Indian festive spread and the traditional holi favorites. Try out one of my top-rated Keto Indian Recipes and let me know with a #myaintysoulcurry or a tag in Facebook. I will love to hear from you, and, happy Holi!