Got your first Zip Top containers and wondering how to use your Zip Top containers in your kitchen? You will be surprised by how versatile this product is. From using it to store some herbs to making some yogurt, these containers are super versatile. Here are some of my awesome suggestions to make the best use of your Zip Top containers.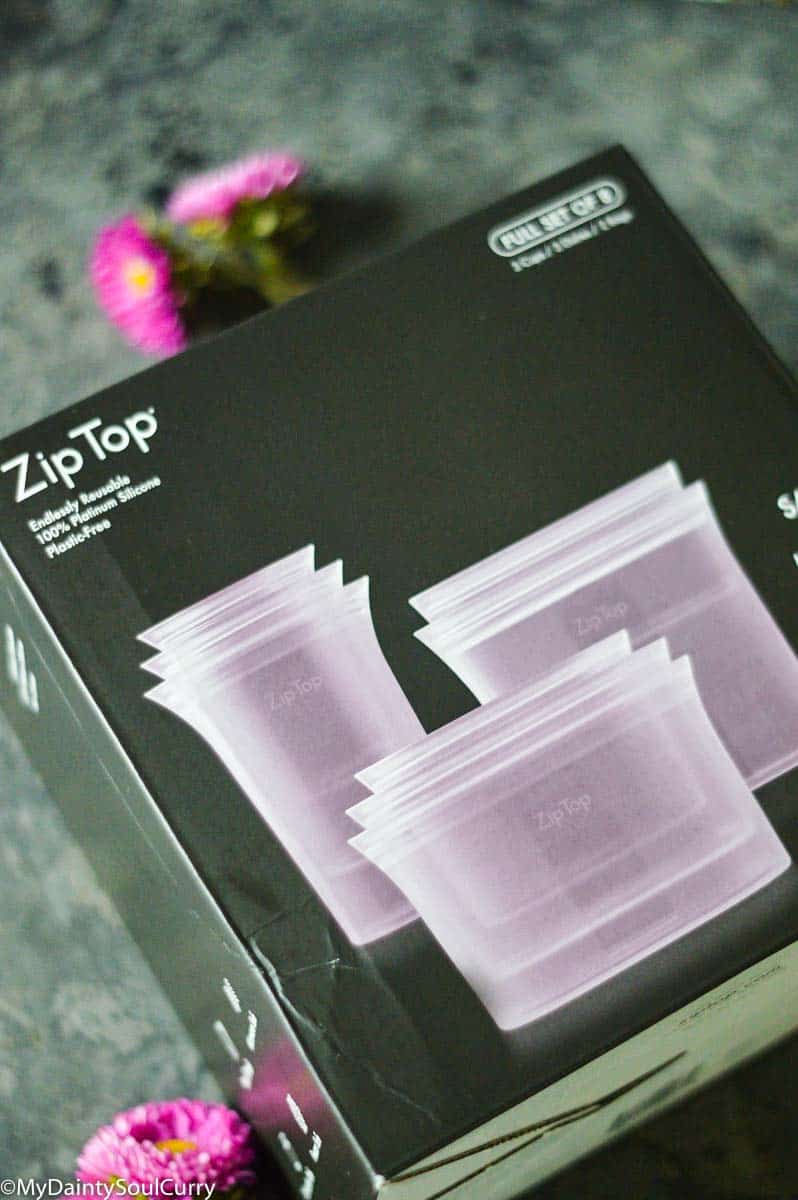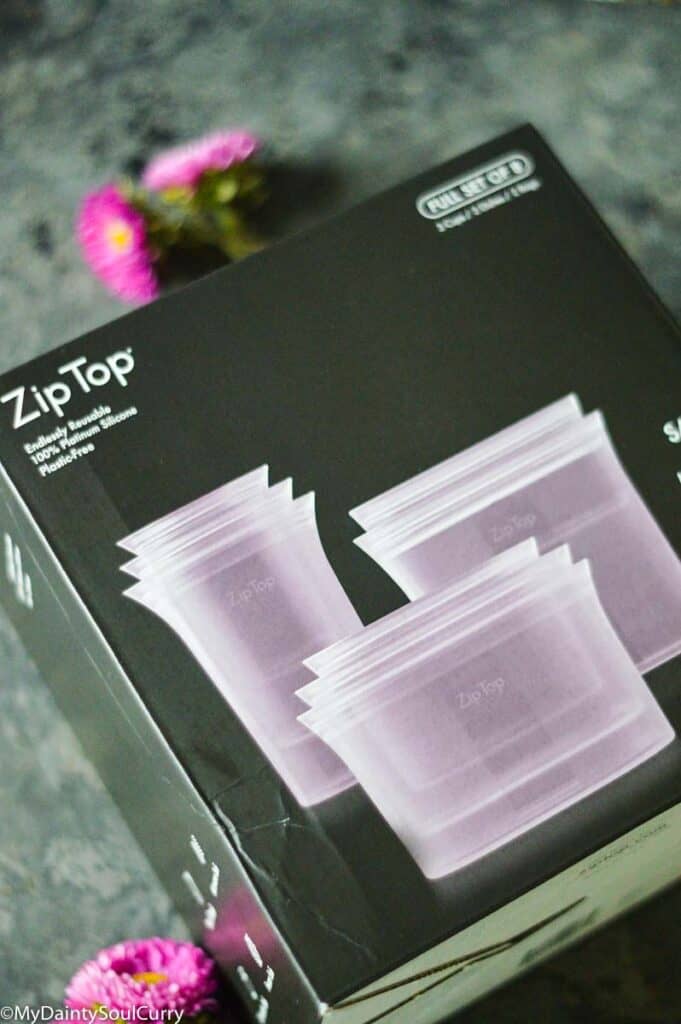 Zip Top Containers: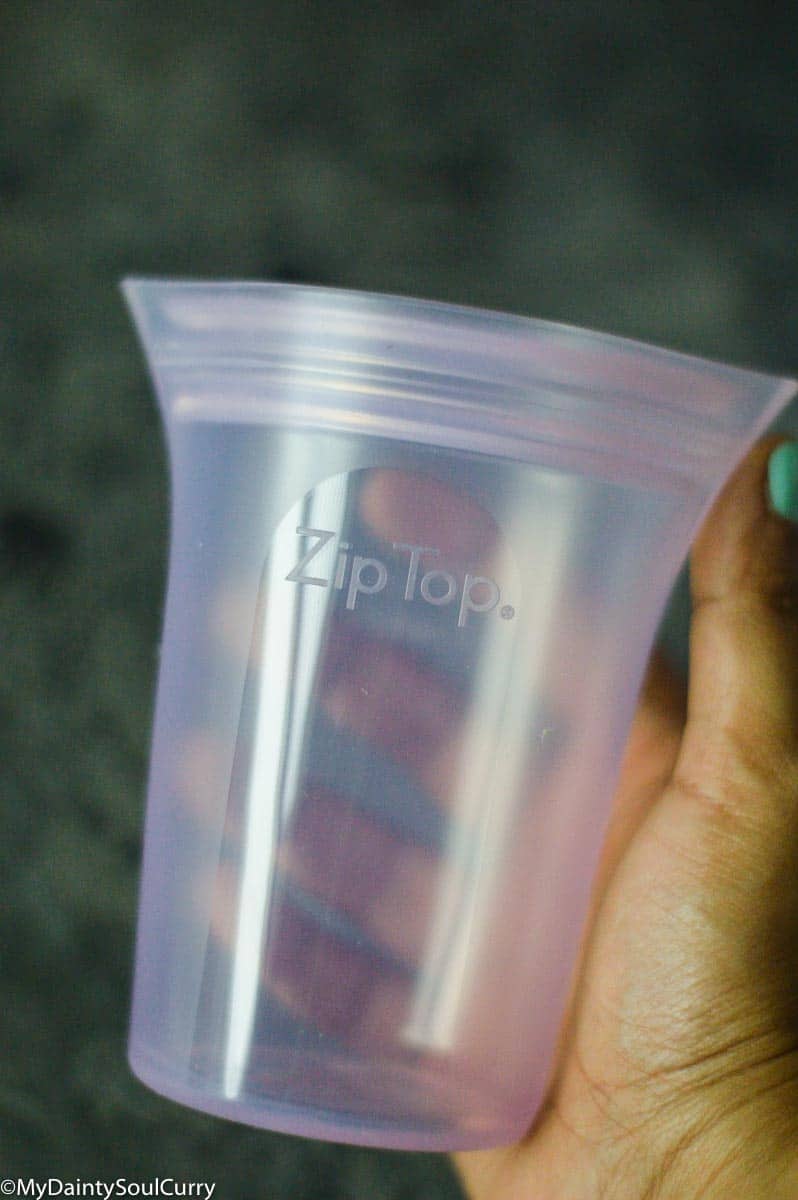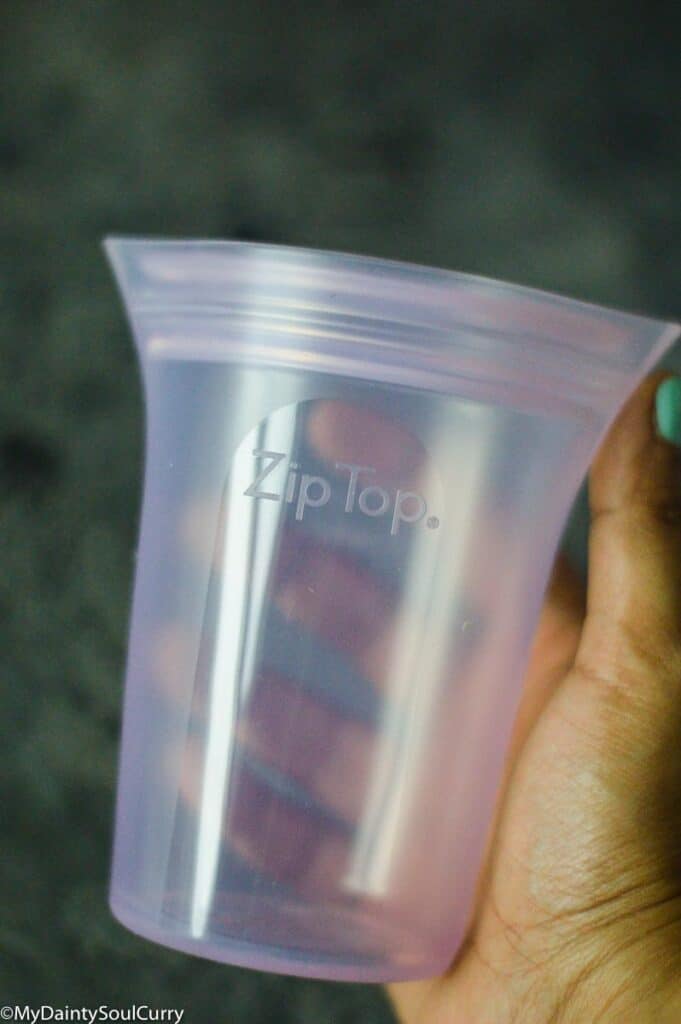 In a world full of plastic bags and containers, I am trying to use something that's environmentally sustainable. Zip Top containers are non-plastic, silicone based with amazing heat resistance. This brand actually uses 100% platinum silicone to make its version of reusable multi-purpose containers. After its launch, this brand has amassed great fame on social media and on e-commerce platforms. So far, they have won some of the best design awards and a huge social fan followings. But the question is, does the brand live up to the hype? Let's find out.
Zip Top Highlights: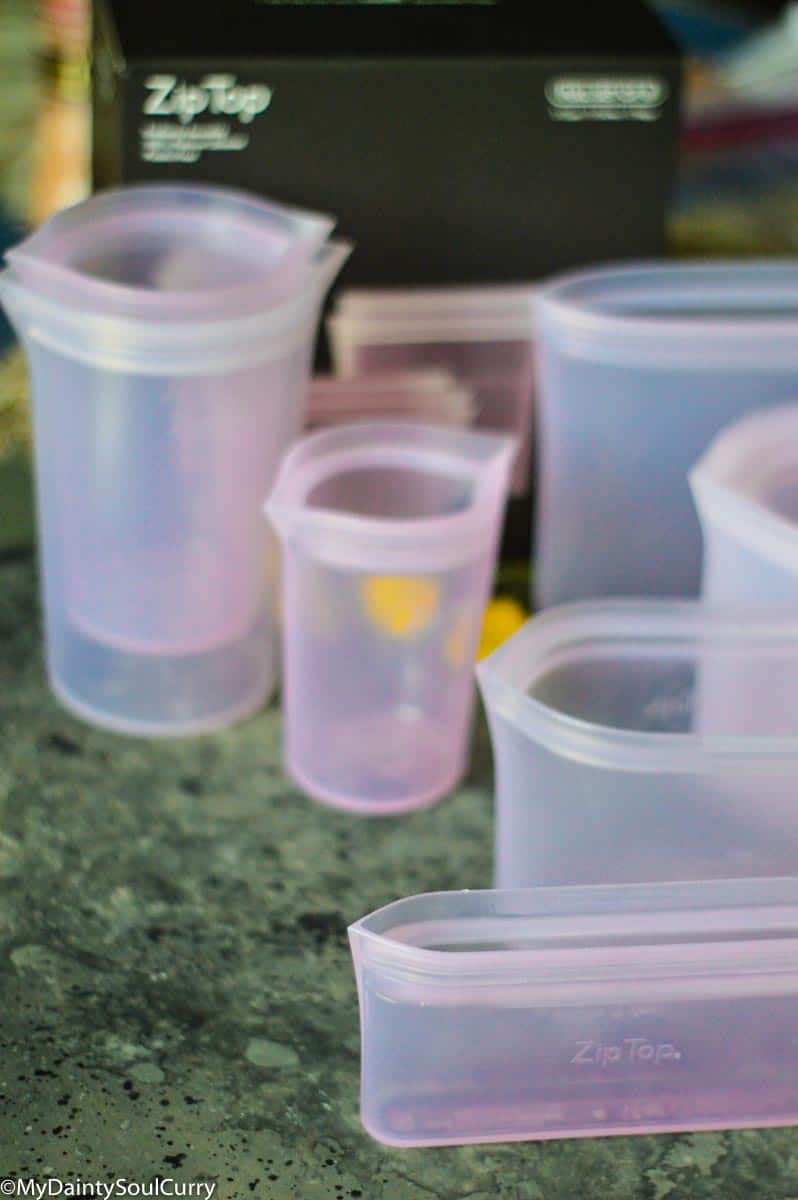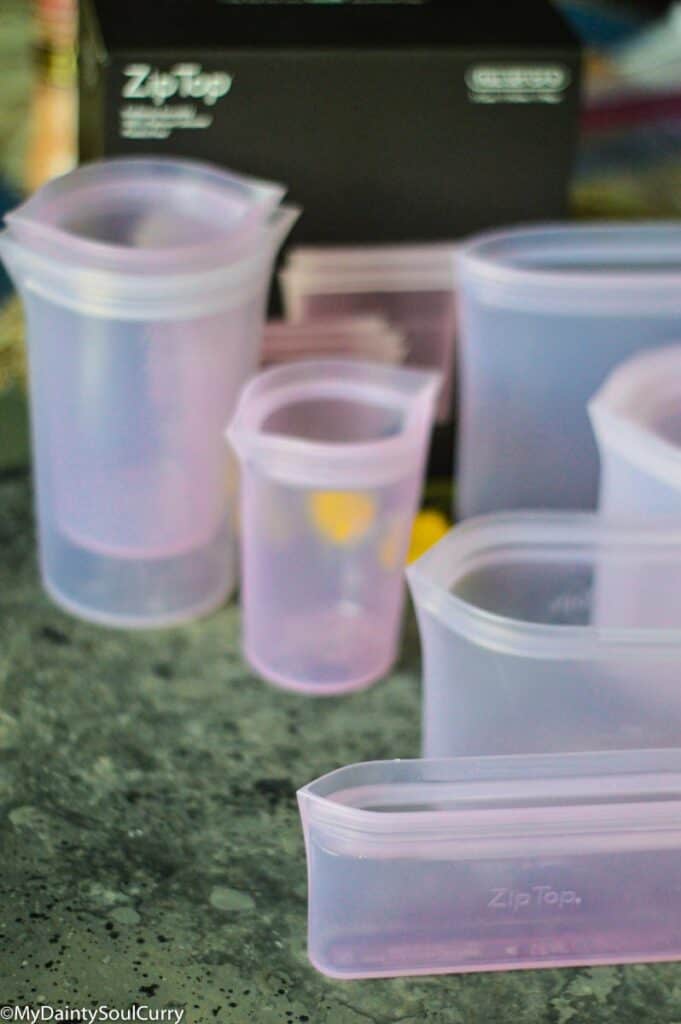 This post is a non-biased review of the Zip Top containers. I received the product to use and review. However, all opinions are mine.
If you are looking for a non-plastic alternative to zip bags, then these silicone Zip Top bags are for you. Want to learn more? Click here and use the code "MYDAINTYSOUL15" for a 15% discount if you decide to purchase!
Safety:
The pack comes with eight reusable, silicone containers
You will have variety of reusable sizes to choose from
Each reusable containers has a base, which helps them to stand upright
These containers are made of highest quality food-grade silicone and do not contain ingredients such as BPA and fillers
Kid-friendly options
These containers are freezer, dishwasher, and microwave safe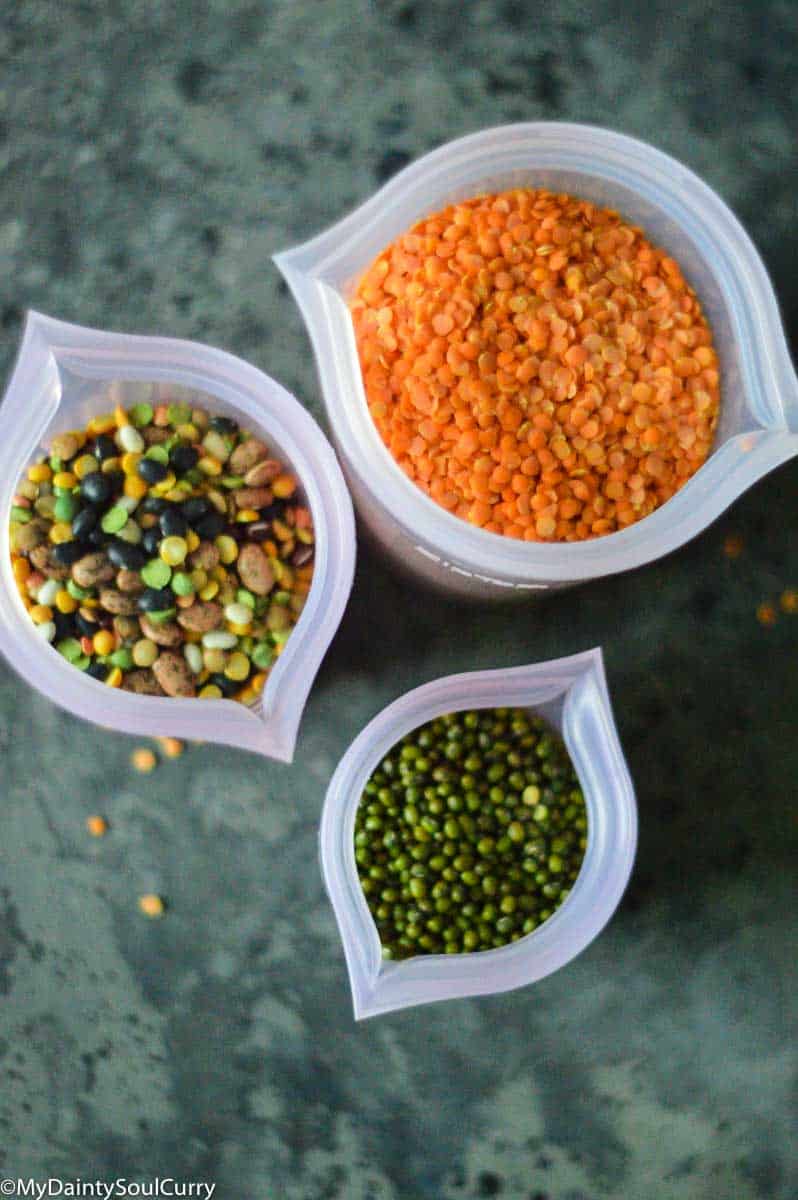 Yes, these containers are safe to use. Whether you are using them in microwave or dishwasher, these recyclable, non-plastic containers can withstand extreme temperatures. Plus, they don't contain any toxic chemicals such as BPA, latex or phthalates.

Zip Top Bags are food-grade certified, which means you can store baby food as well.
How to Use Zip Top Bags in Your Kitchen?
Leftover:
These containers are perfect for saving your leftovers. The bags stand upright and you will never have a problem in keeping them in refrigerator or freezer. With Zip Top bags, you can store your leftovers in a neat, space-efficient way. Whenever you are ready, use your microwave to reheat them.
Meal Prep
Think of anything that you like to cook and store. It can be condiments like Curry paste, spice mix, and salad dressing or salad mix, and chopped vegetables. I use these cute, little bags to store marinades, chopped veggies, pulav ingredients and even sometimes, snack mixes. These versatile containers are of many use.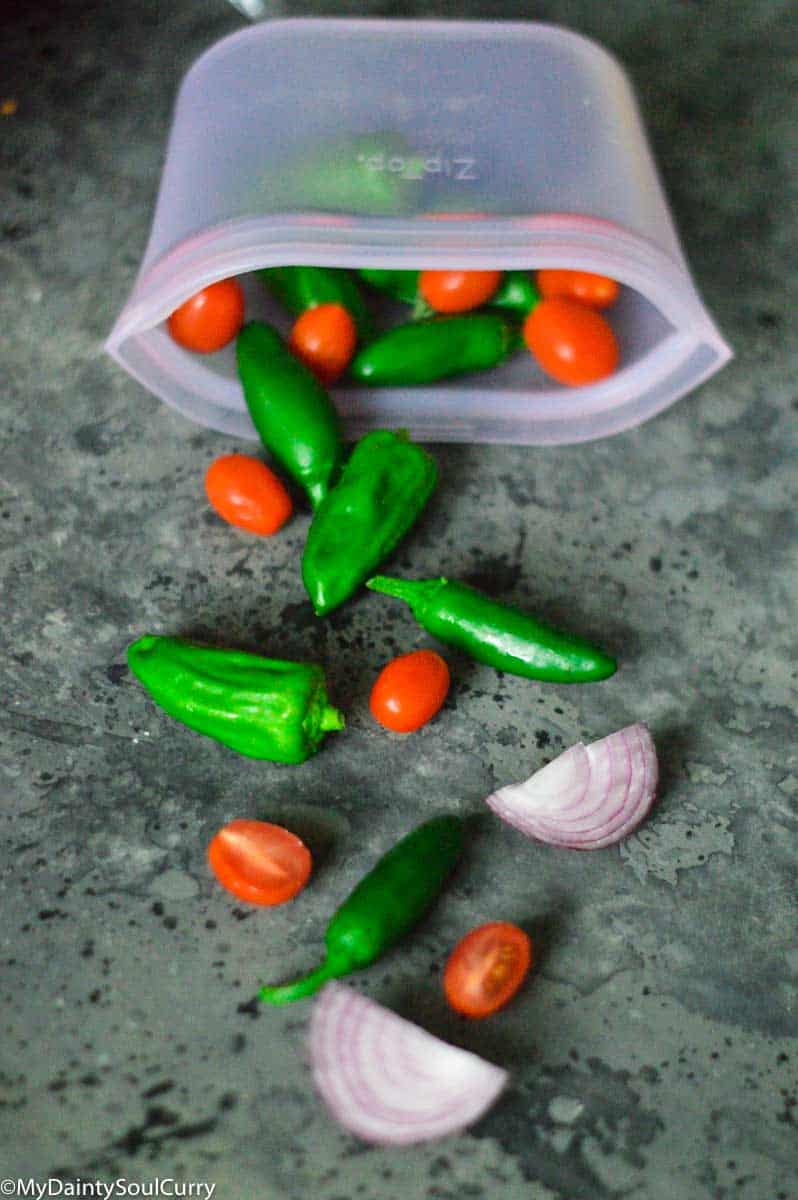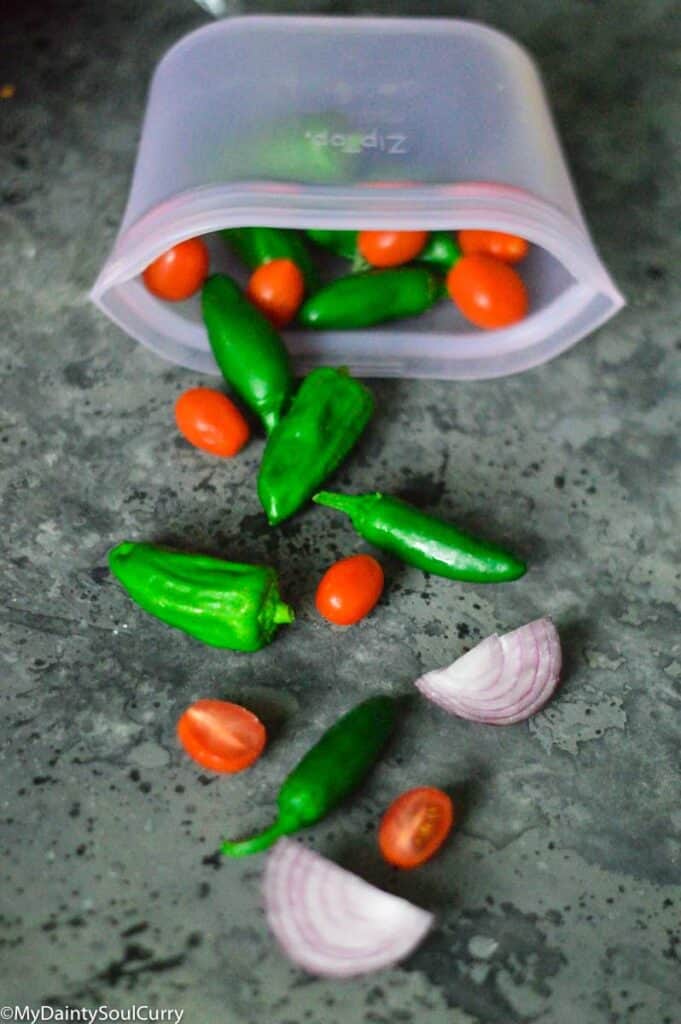 Compost Stash:
Being a vegetarian, my vegetable consumption is very high. That means lots of compostable items. Sometimes, I store these for a day or two so that I can run them in my food recycler. That's when I use these Zip Top bags to store the peels and shells. The great part is these containers seal well and don't let the flies or gnats to breed.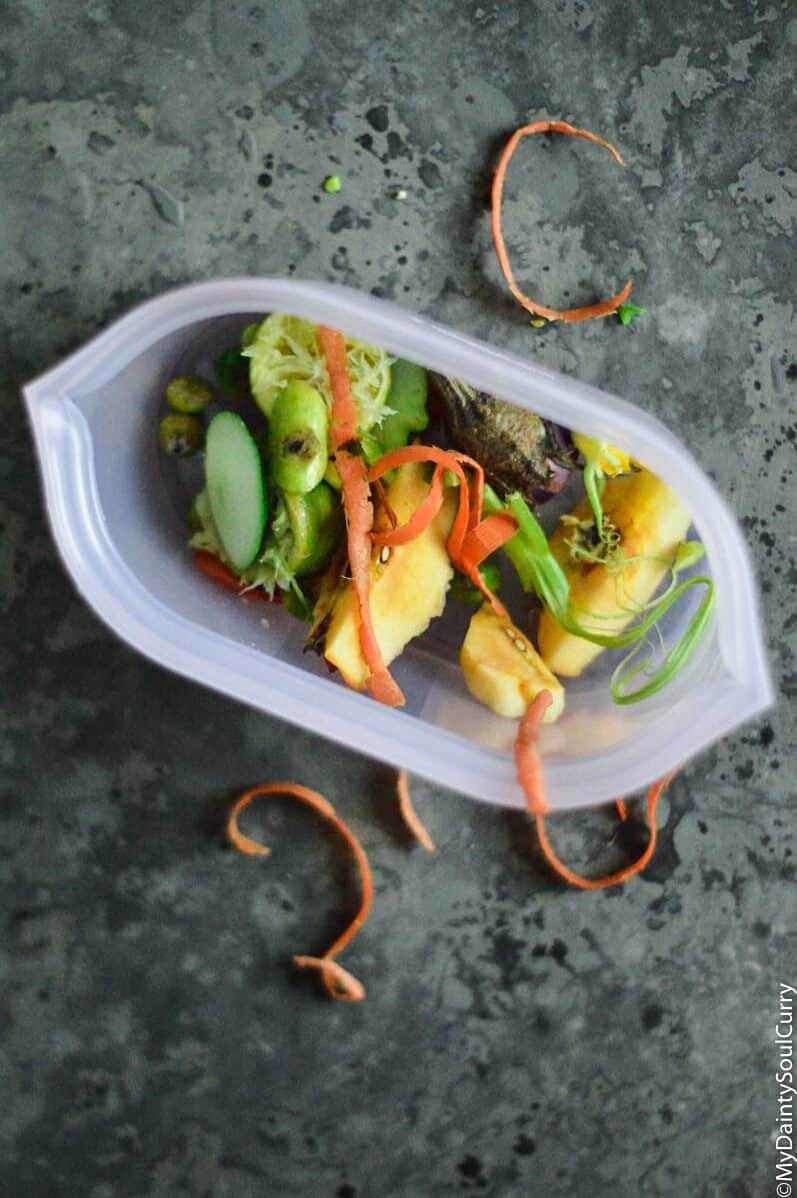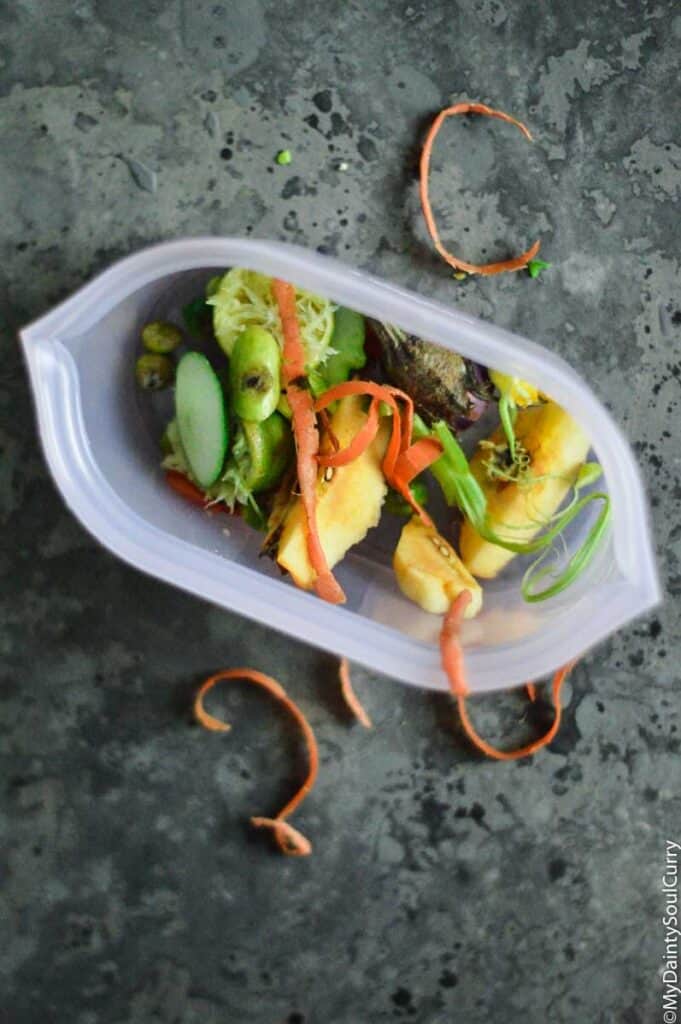 Remember these recipes that I shared a long time ago. Now I store them in my Zip Top containers. These containers with sturdy flat bases allow for liquid-ey marinade to be stored in an upright position, which makes it easy to organize inside the refrigerator, without having to stress about any leaks or spills. Plus, the bright purple look so cute!
Ground Spice storage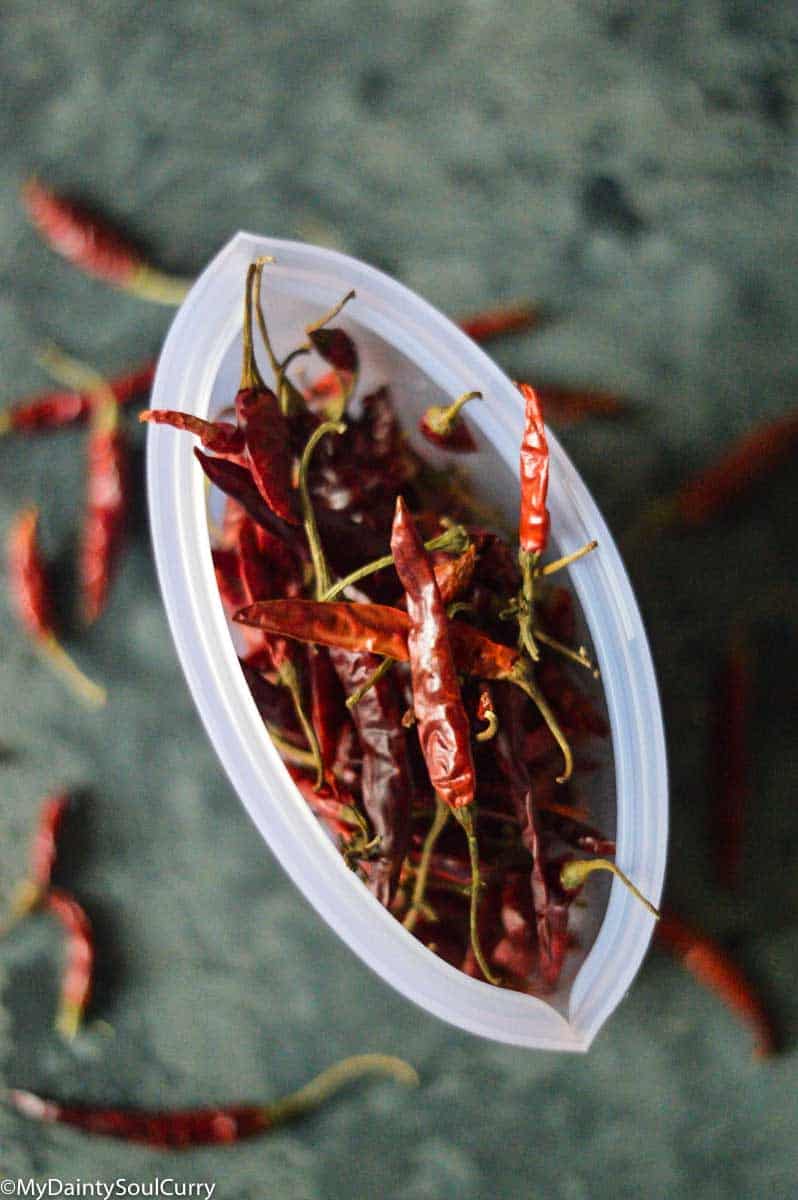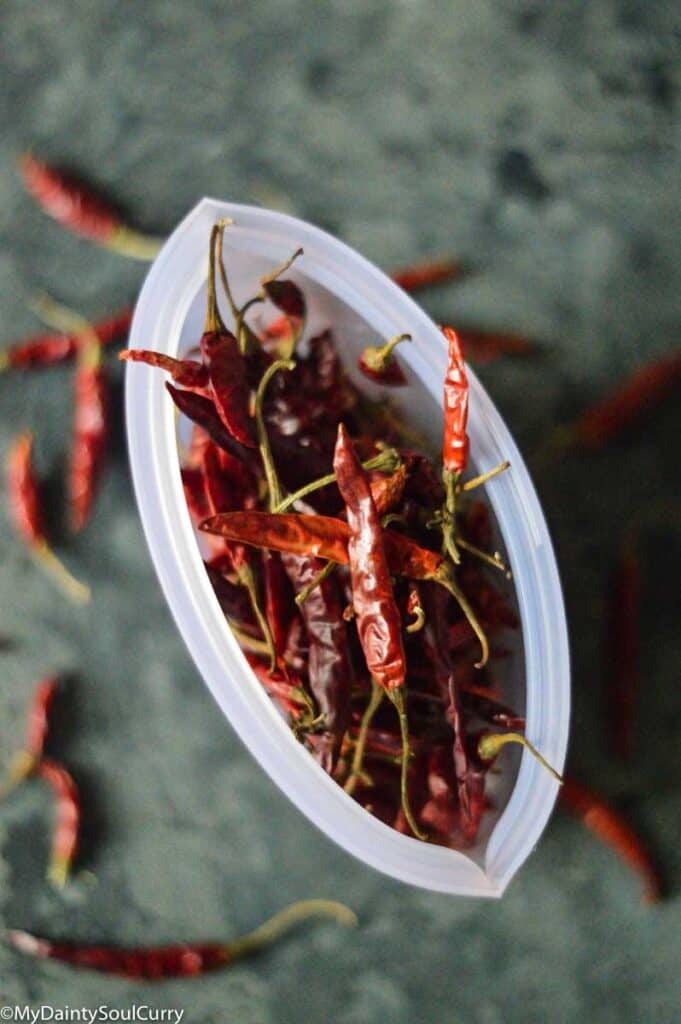 We Indians are notorious for our spice usage. We not only use a variety of spices but also use our own spice blends such as curry masala powder as well. If you don't have a specific, dedicated container to store, these Zip Top containers are just perfect. You may store the dry spices like I do and make the powder and store it as well.
Smoothie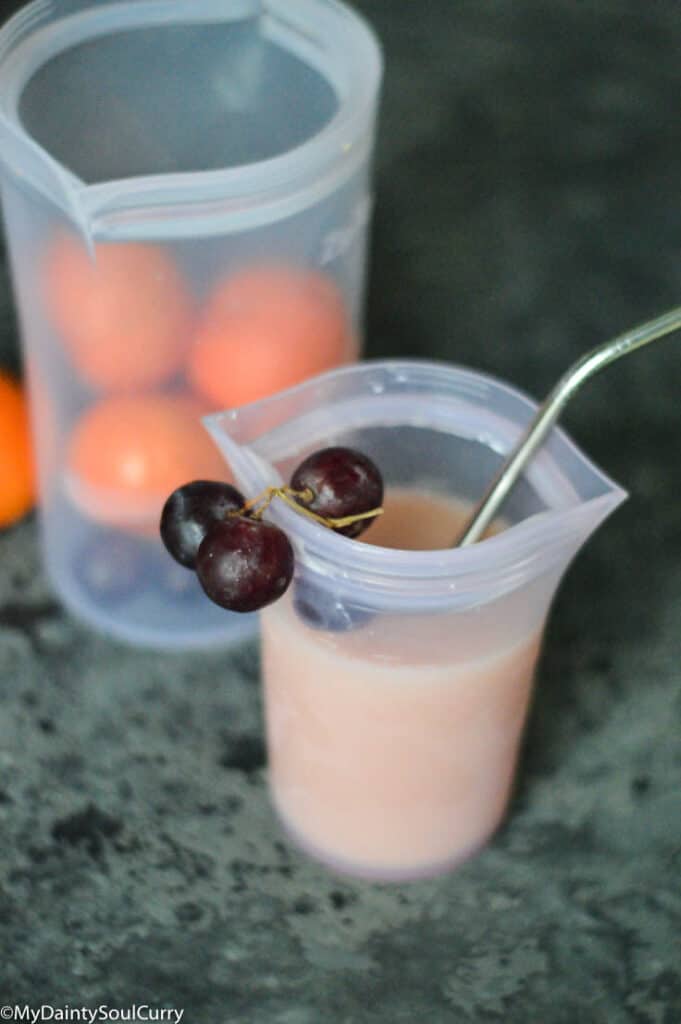 Since the Texas summer has started, I have started to drink smoothie a lot. Pre- and post-workout, morning breakfast and afternoon power smoothies are my all time favorites. But I hate the prep to make a great smoothie. With Zip Top containers, now I store the ingredients in each container. When I have to make one, I just blend them and enjoy! Plus, these containers are great for taking your smoothie on the go. The tall, cup-like ones are perfect for taking smoothie in your car.
PRO TIP: Take to your gym and enjoy your protein shake while driving back home.
Cauliflower Rice: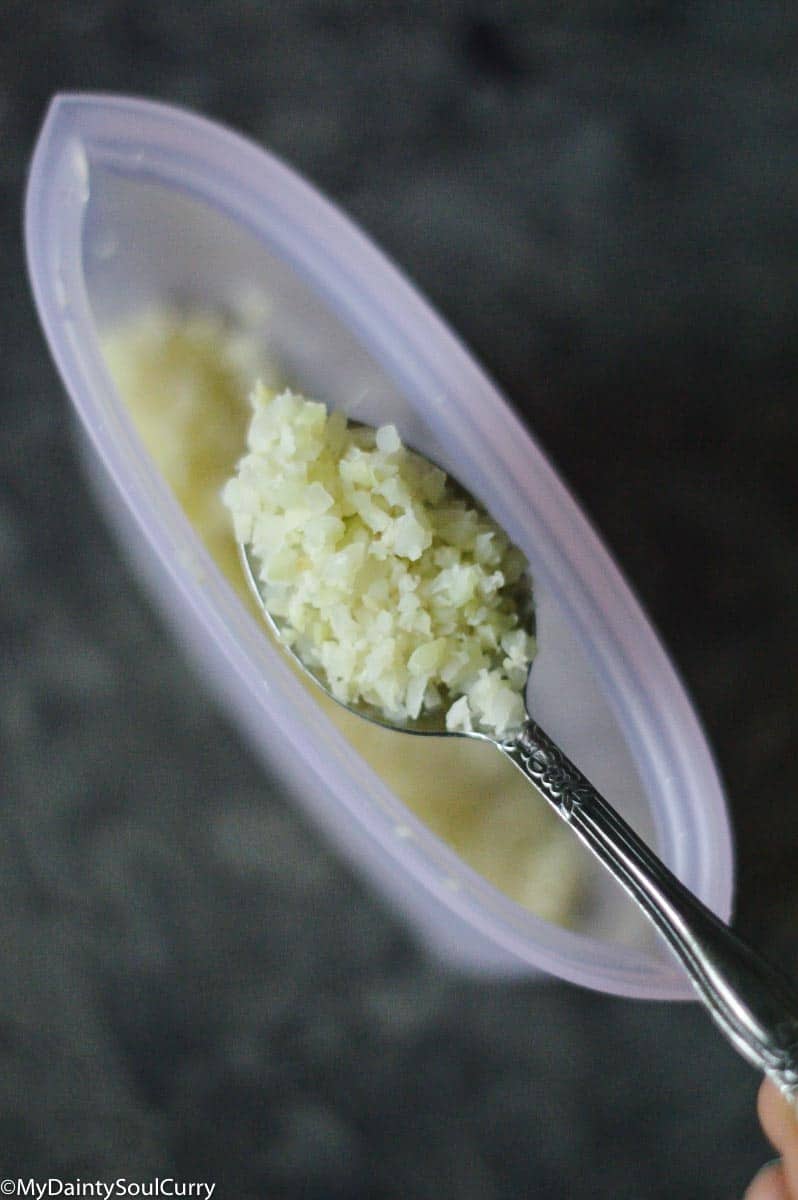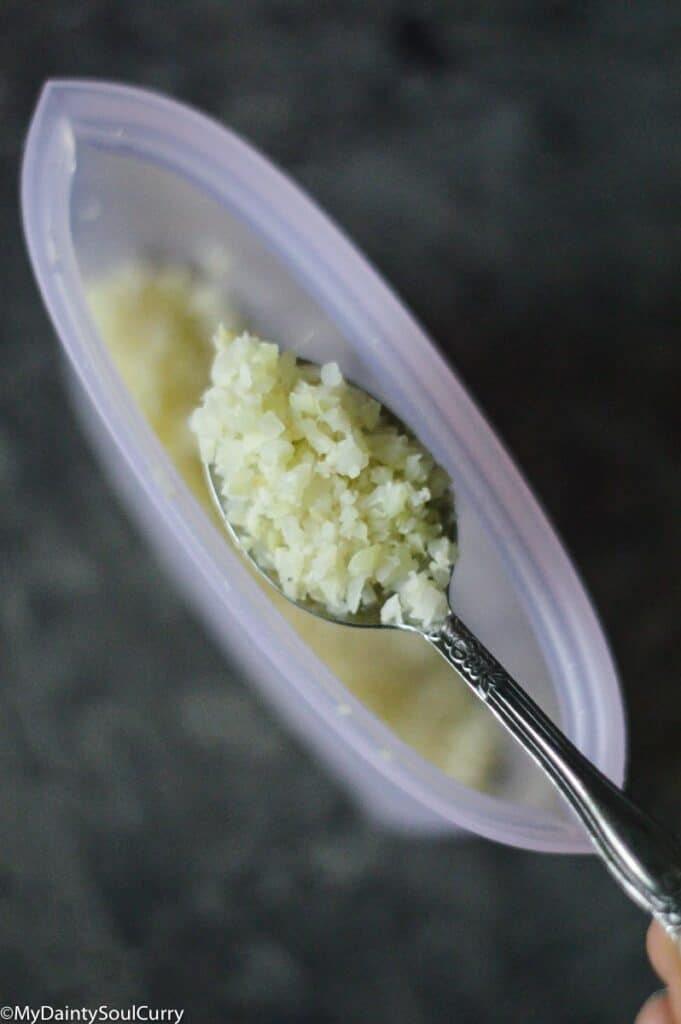 I am no longer carb sensitive, but somehow love cauliflower rice to the core. The Zip Top bag is the best container to store your homemade cauliflower rice. But do you know, these bags are perfect to cook them as well? I store grated cauliflower in these bags and then add a tablespoon of water before I microwave them with the seal half-open. Perfect cauliflower rice every time! When the seal is left partially open to vent vapors, the heat quickly steams veggies or other foods.
Save the herb:
Okay, so this may sound unreal. But I put my herbs in these containers and add some water and keep them in the counter top. Since the fridge life of the herbs are very low(at least in my case), I prefer to store them with some water. Result: lasts for a week without any problem. And some herbs also root while in water!
Making yogurt: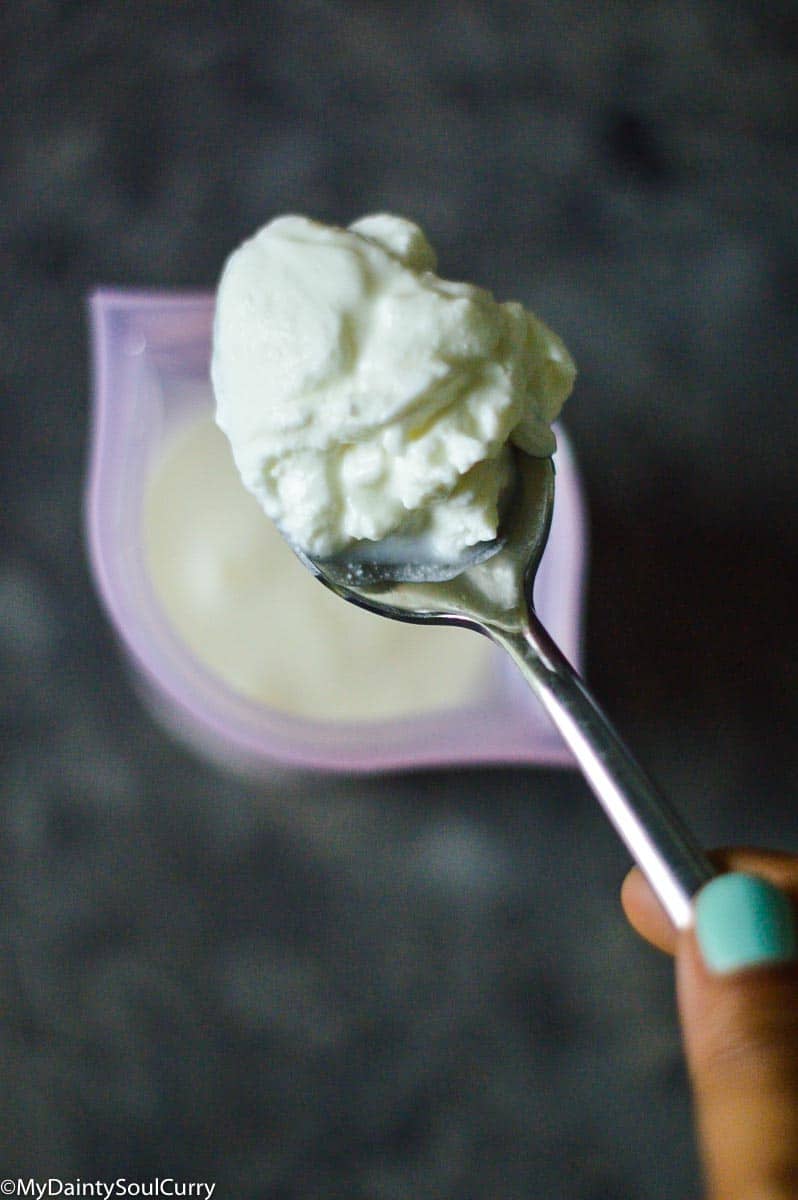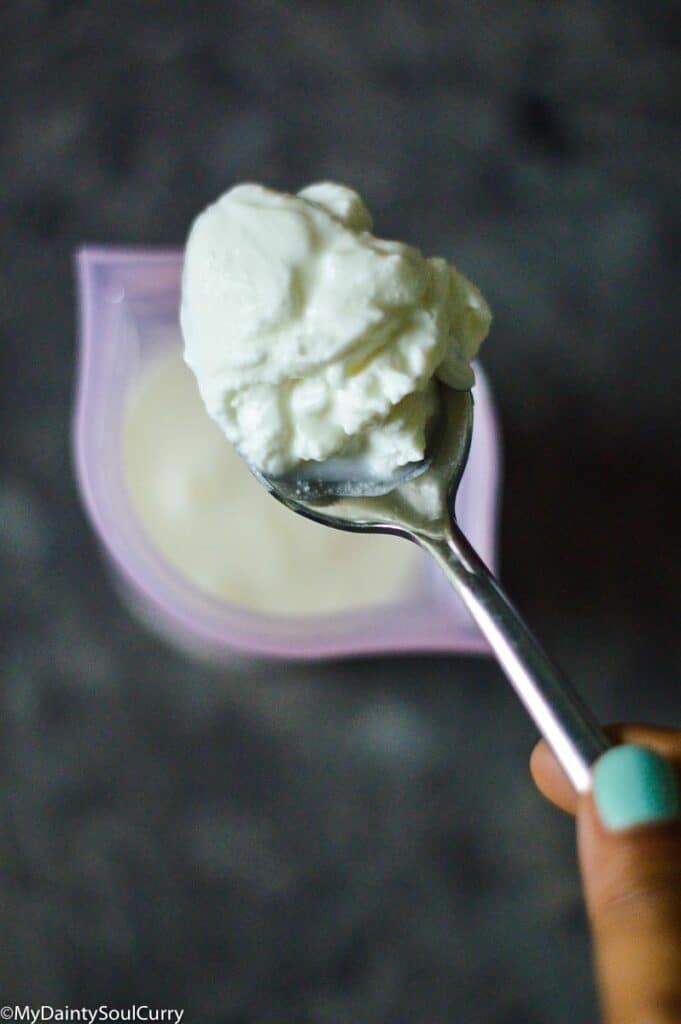 Yes, you can make some yogurt in your Zip Top containers. Use the cold start method or add warm milk, yogurt starter, and use your instant pot to make some amazing, thick and creamy yogurt.
Portioning
Looking for portioning your meals? You will love these cute, Zip Top containers. They come in a variety of sizes, which makes it easy to portion your meal or snack consumption.
PRO TIP: make some chia pudding for three days and enjoy. Also, make some breakfast overnight oats.
Freezing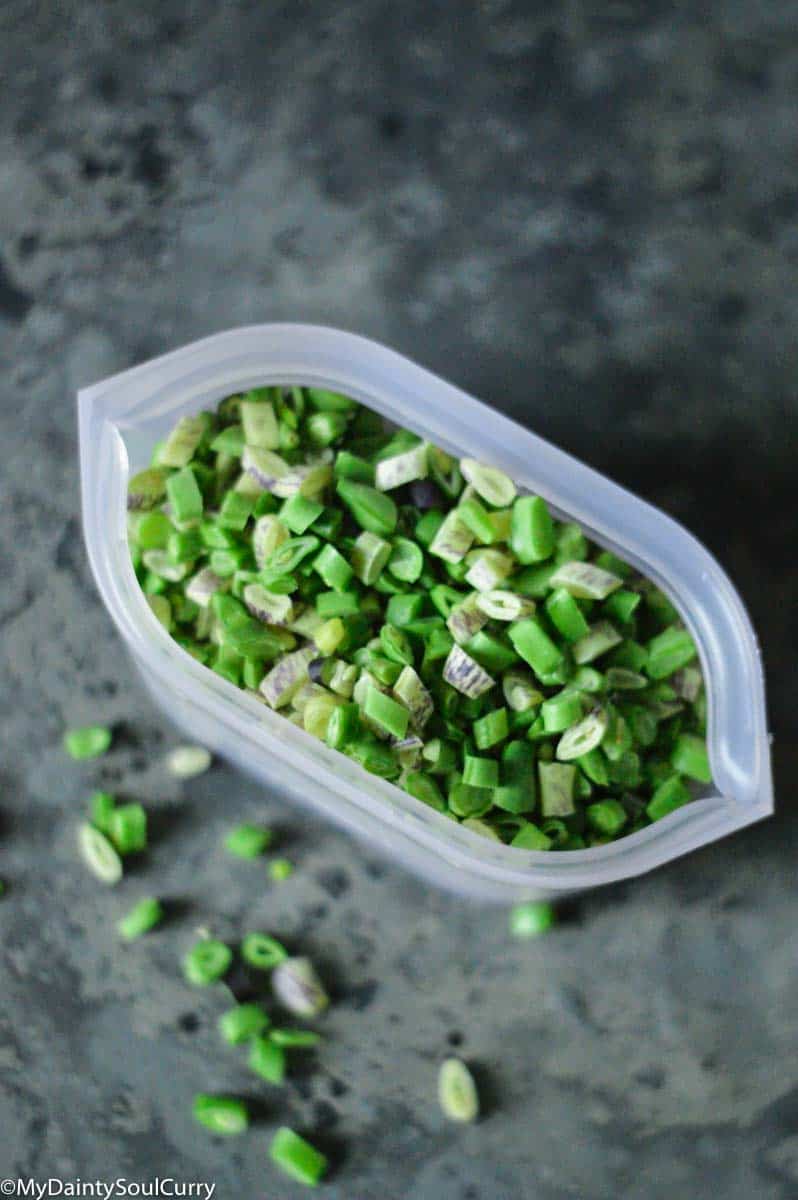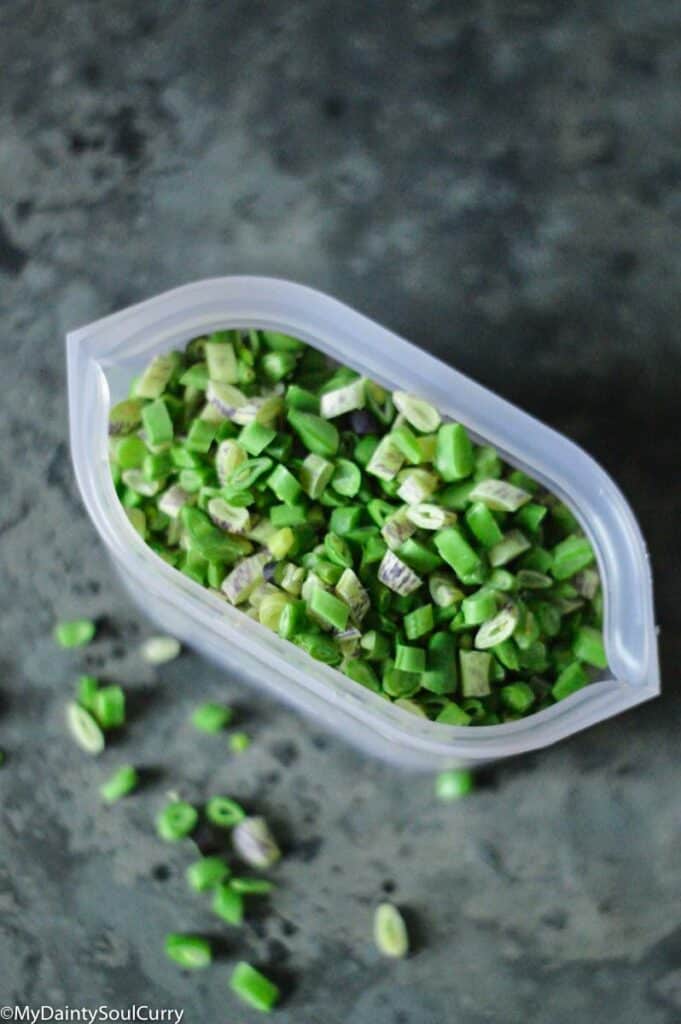 Love freezing your food, condiments, pastes, or sides? This is what you need. Prep in bulk and freeze things like homemade curry paste, ginger garlic paste, soups, and even your favorite cauliflower rice.
PRO TIP: you can store blanched veggies in Zip Tops for up to a year!
If you are looking for a non-plastic alternative to zip bags, then these silicone Zip Top bags are for you. Want to learn more? Click here and use the code "MYDAINTYSOUL15" for a 15% discount if you decide to purchase one!