Cumin powder or Jeera powder is a widely used spice in Indian cuisine that is made by grinding cumin seeds. It has a warm, earthy, and slightly bitter flavor that adds depth and complexity to a variety of Indian dishes.
Cumin powder is an essential spice in many Indian spice blends, such as garam masala, which is used in a wide range of Indian recipes.
Jump to:
Significance of Coriander Cumin in Indian Cooking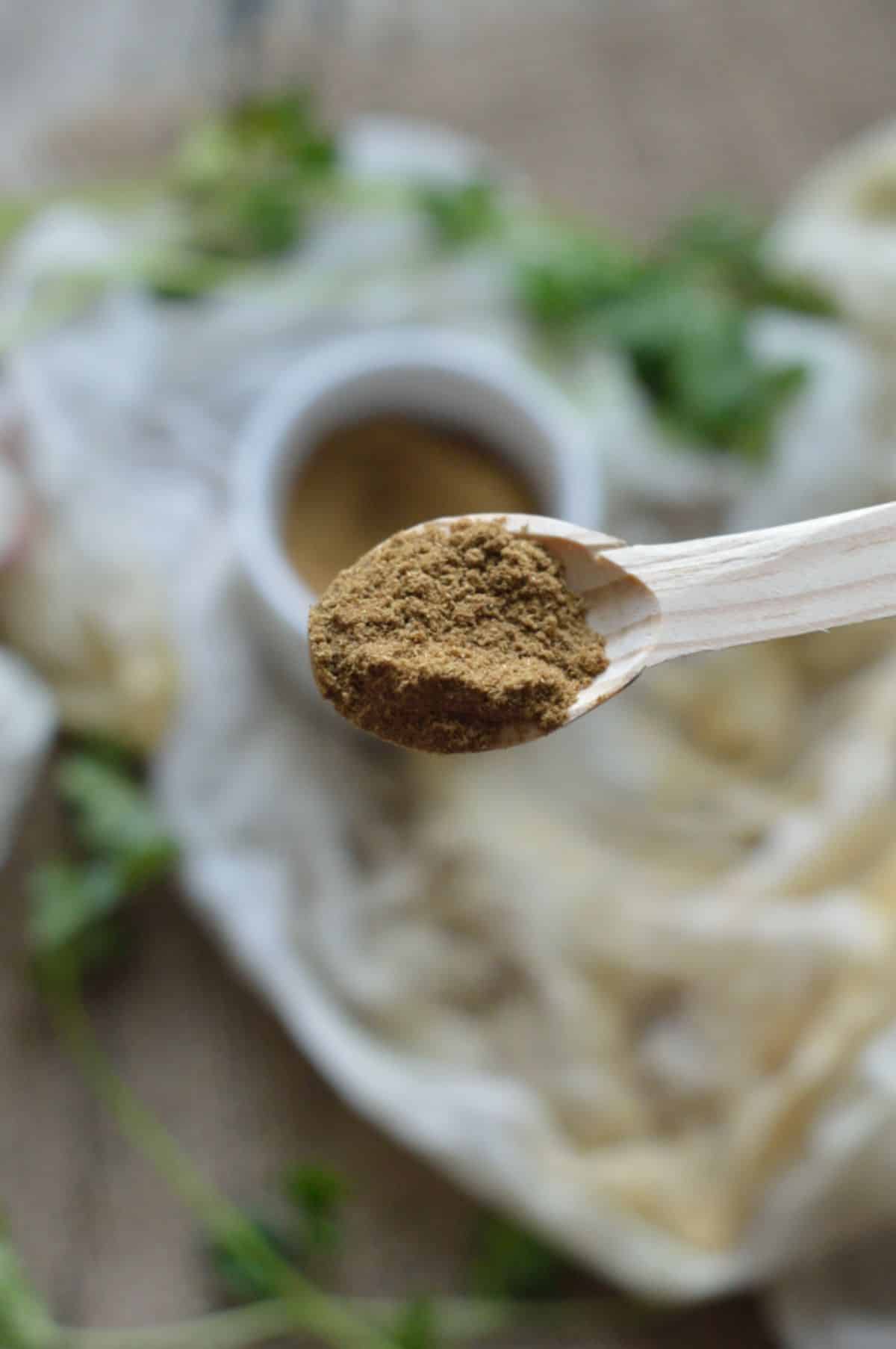 In Indian cooking, cumin powder is used to enhance the flavor and aroma of dishes. It is typically added to the dish along with other spices and cooked until the raw flavor of the spices disappears. This process allows the cumin powder to release its full flavor and aroma, adding depth and complexity to the dish.
Cumin powder is used in a variety of Indian dishes, including curries, soups, stews, and spice blends. It pairs well with other spices, such as coriander, turmeric, and ginger. The roasted version is also commonly used in Indian street food, such as chaat, which is a savory snack made with a variety of ingredients, such as potatoes, chickpeas, and tamarind chutney.
In addition to its culinary uses, cumin powder has a number of health benefits. It is rich in antioxidants, which help protect against free radical damage and inflammation. Cumin powder is also a good source of iron, which is essential for healthy blood circulation and overall health.
Overall, cumin powder is an important spice in Indian cooking. Its unique flavor and aroma add depth and complexity to dishes, and its health benefits make it a valuable addition to any diet. Whether you're making a simple curry or a complex spice blend, cumin powder is a spice that no Indian kitchen should be without.
Cumin Powder is a warm and earthy spice that is widely used in many cuisines, including Indian, Middle Eastern, and Mexican. Here's a simple recipe for making Cumin Powder:
Ingredients
Instructions
Rinse and dry the cumin seeds.
Spread the cumin seeds evenly on a baking sheet and place in a preheated oven at 300°F (150°C) for 10-15 minutes or until fragrant and toasted. Alternatively, you can pan-roast them.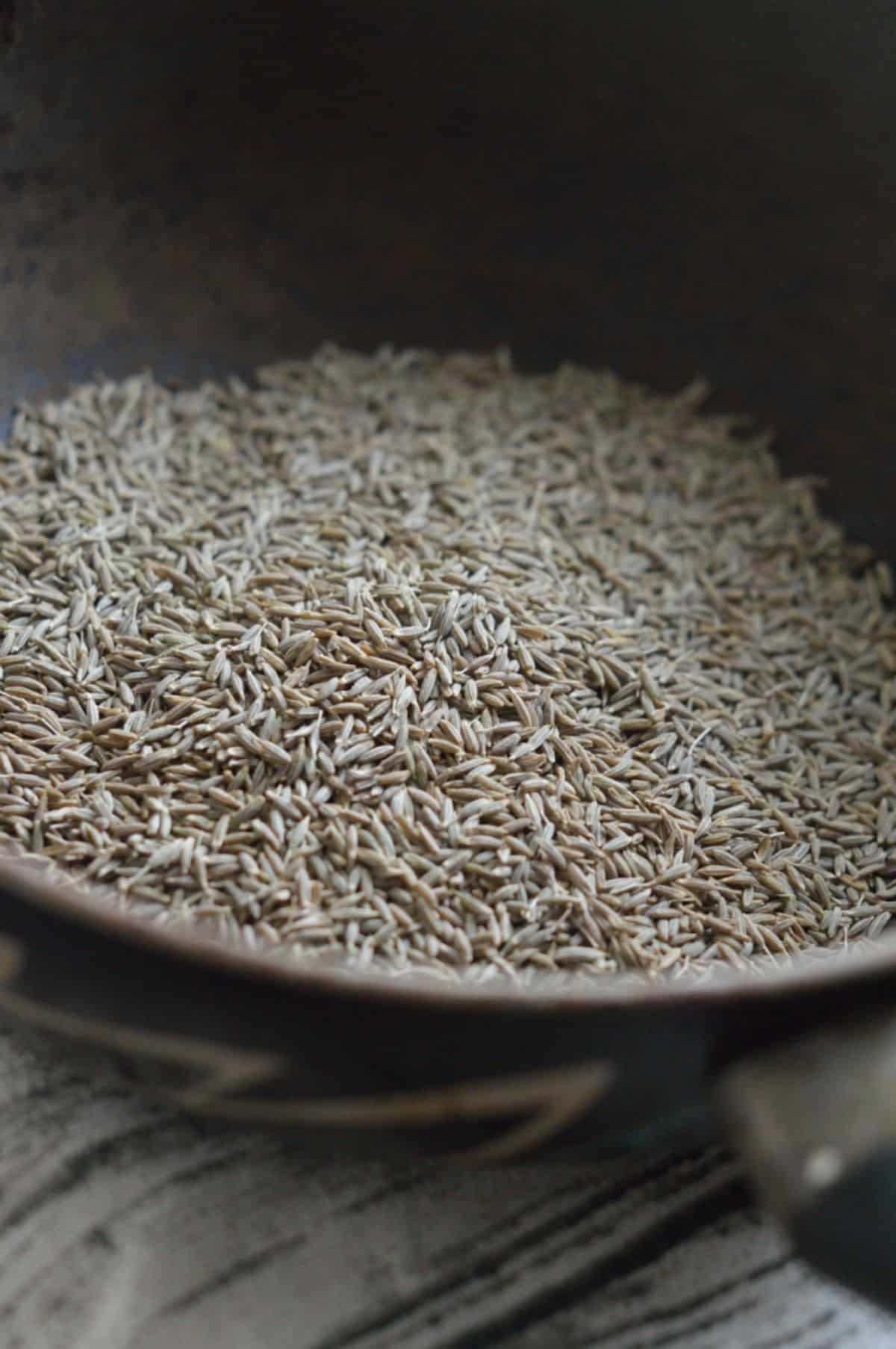 Allow the seeds to cool completely.
Once cooled, place the toasted cumin seeds in a spice grinder or blender and pulse until ground into a fine powder.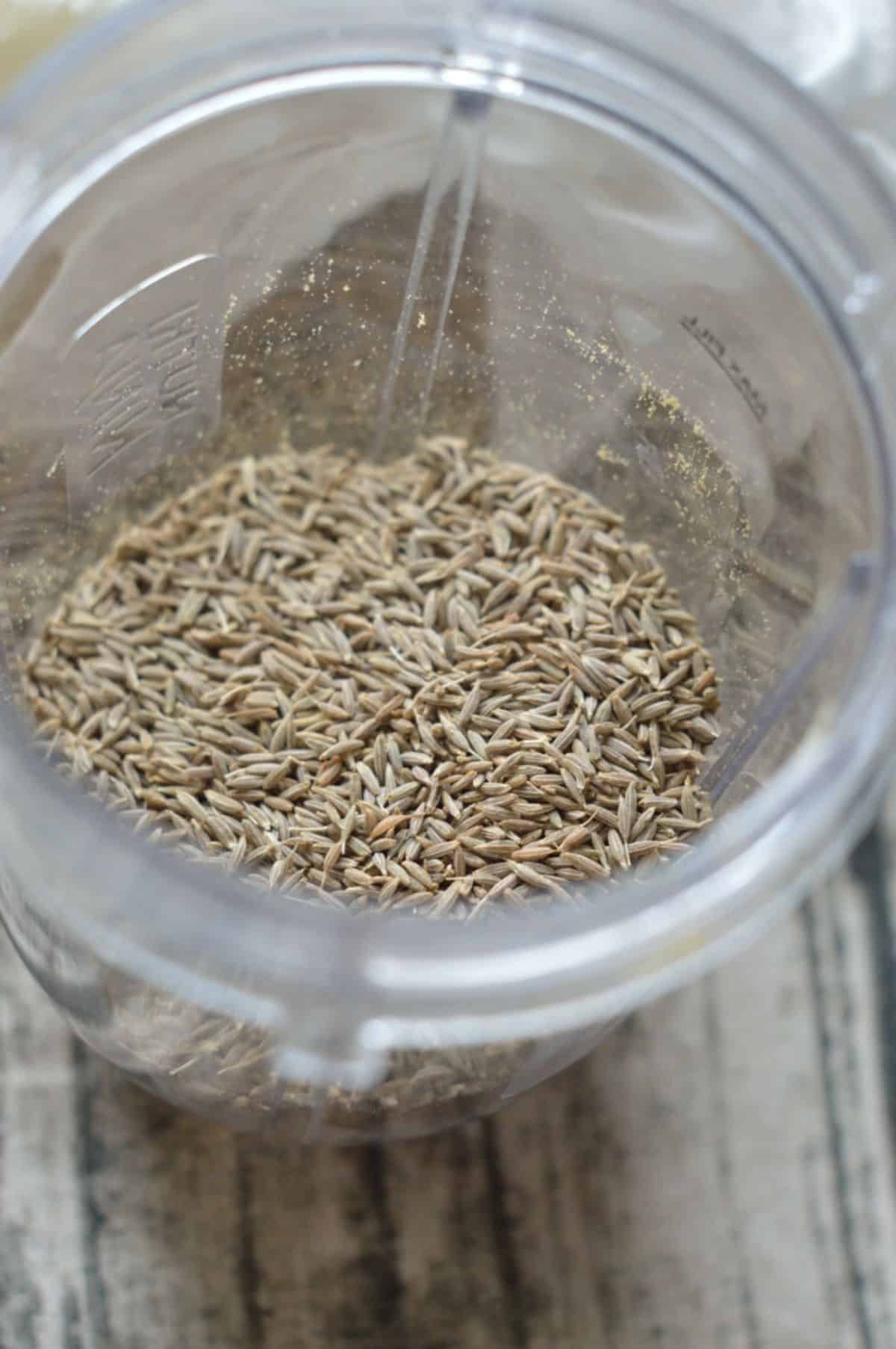 Store the cumin powder in an airtight container in a cool, dry place for up to 6 months.
Enjoy your homemade Cumin Powder!
If making the chaat version, roast the cumin seeds until the seeds crackle and become dark. Allow them to cool, and grind them to a powder.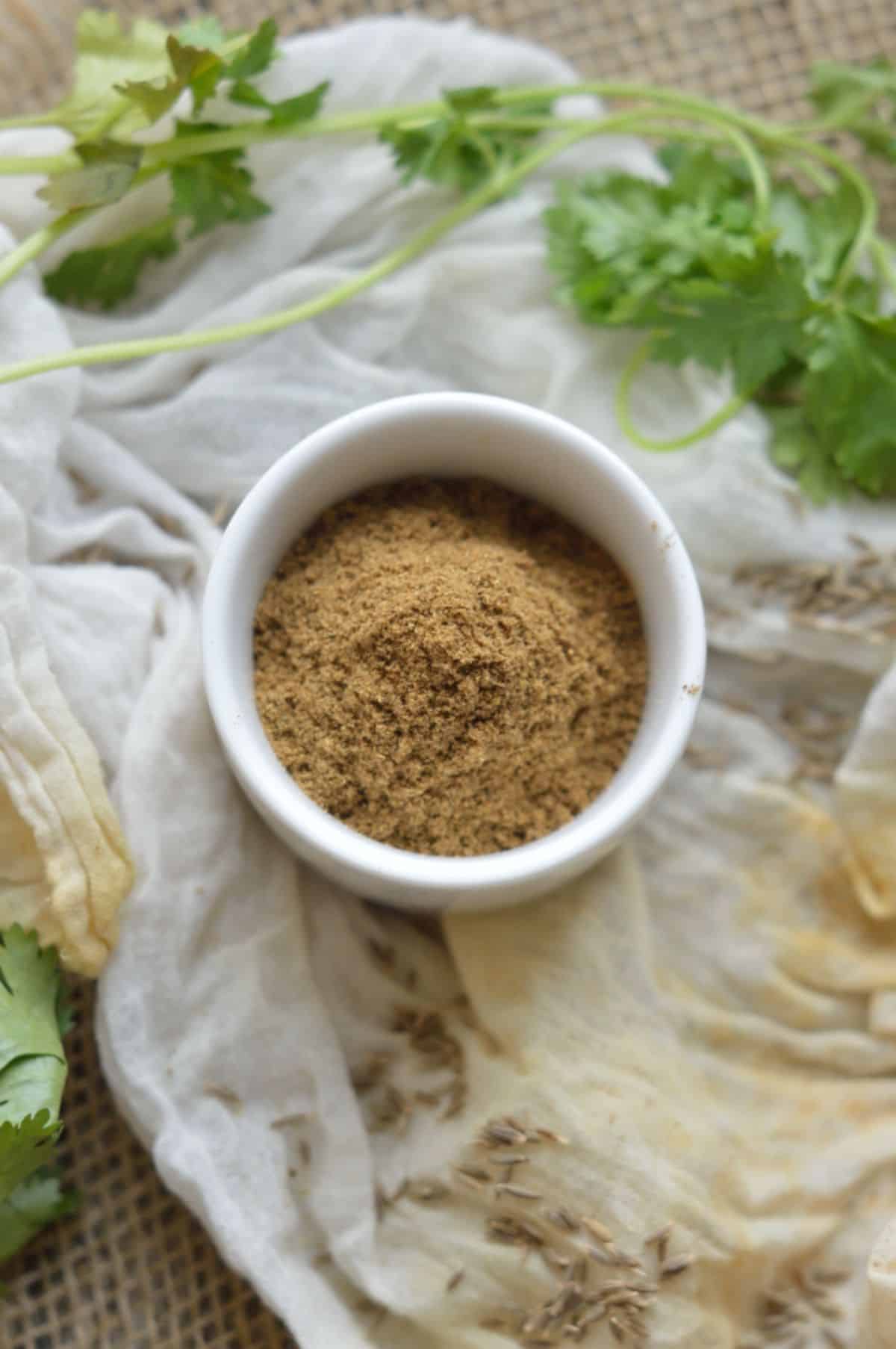 📖 Recipe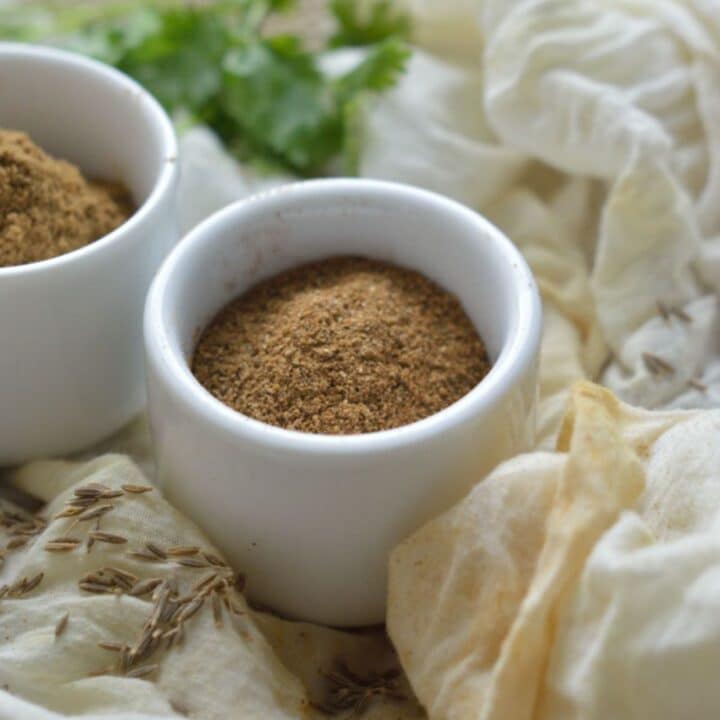 Cumin Powder Recipe
Add a burst of flavor to your meals with homemade cumin powder! This easy recipe will have you seasoning your dishes like a pro in no time.
Print
Pin
Rate
Instructions
Rinse and dry the cumin seeds.

Spread the cumin seeds evenly on a baking sheet and place in a preheated oven at 300°F (150°C) for 10-15 minutes or until fragrant and toasted. Alternatively, you can pan roast them.

Allow the seeds to cool completely.

Once cooled, place the toasted cumin seeds in a spice grinder or blender and pulse until ground into a fine powder.

Store the cumin powder in an airtight container in a cool, dry place for up to 6 months
Nutrition
Calories:
375
kcal
|
Carbohydrates:
44
g
|
Protein:
18
g
|
Fat:
22
g
|
Saturated Fat:
2
g
|
Polyunsaturated Fat:
3
g
|
Monounsaturated Fat:
14
g
|
Sodium:
168
mg
|
Potassium:
1788
mg
|
Fiber:
11
g
|
Sugar:
2
g
|
Vitamin A:
1270
IU
|
Vitamin C:
8
mg
|
Calcium:
931
mg
|
Iron:
66
mg