Gobi Paneer is a classic Indian dish that combines tender pieces of cauliflower with creamy cubes of paneer cheese simmered in a fragrant and flavorful tomato-based sauce. This vegetarian dish is loved by people of all ages and is a staple in Indian cuisine.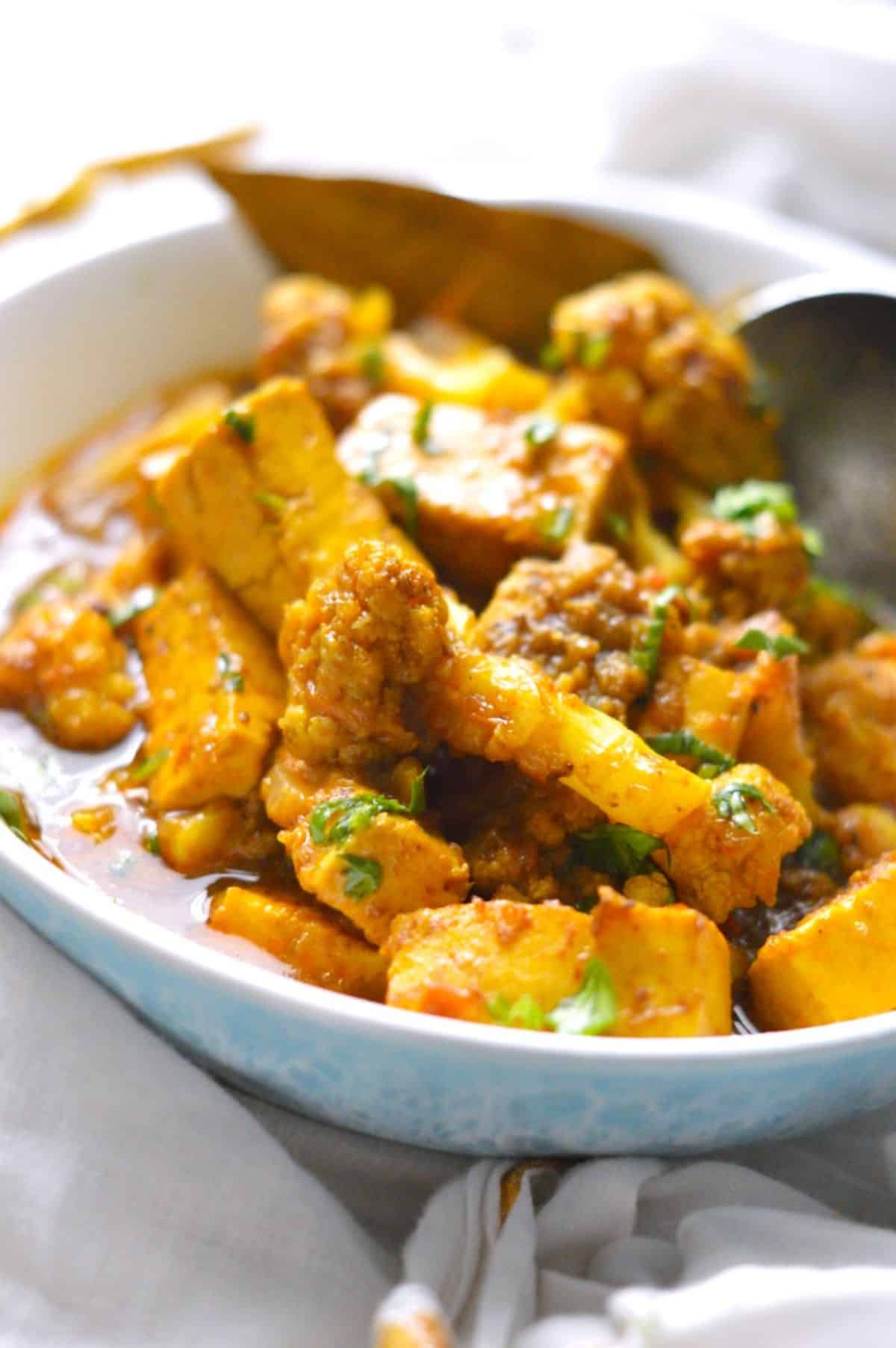 If you are aware of the newest veg-eating trends in the west, then you must know that it's none other than cauliflower.
Jump to:
Reasons to make Gobi Paneer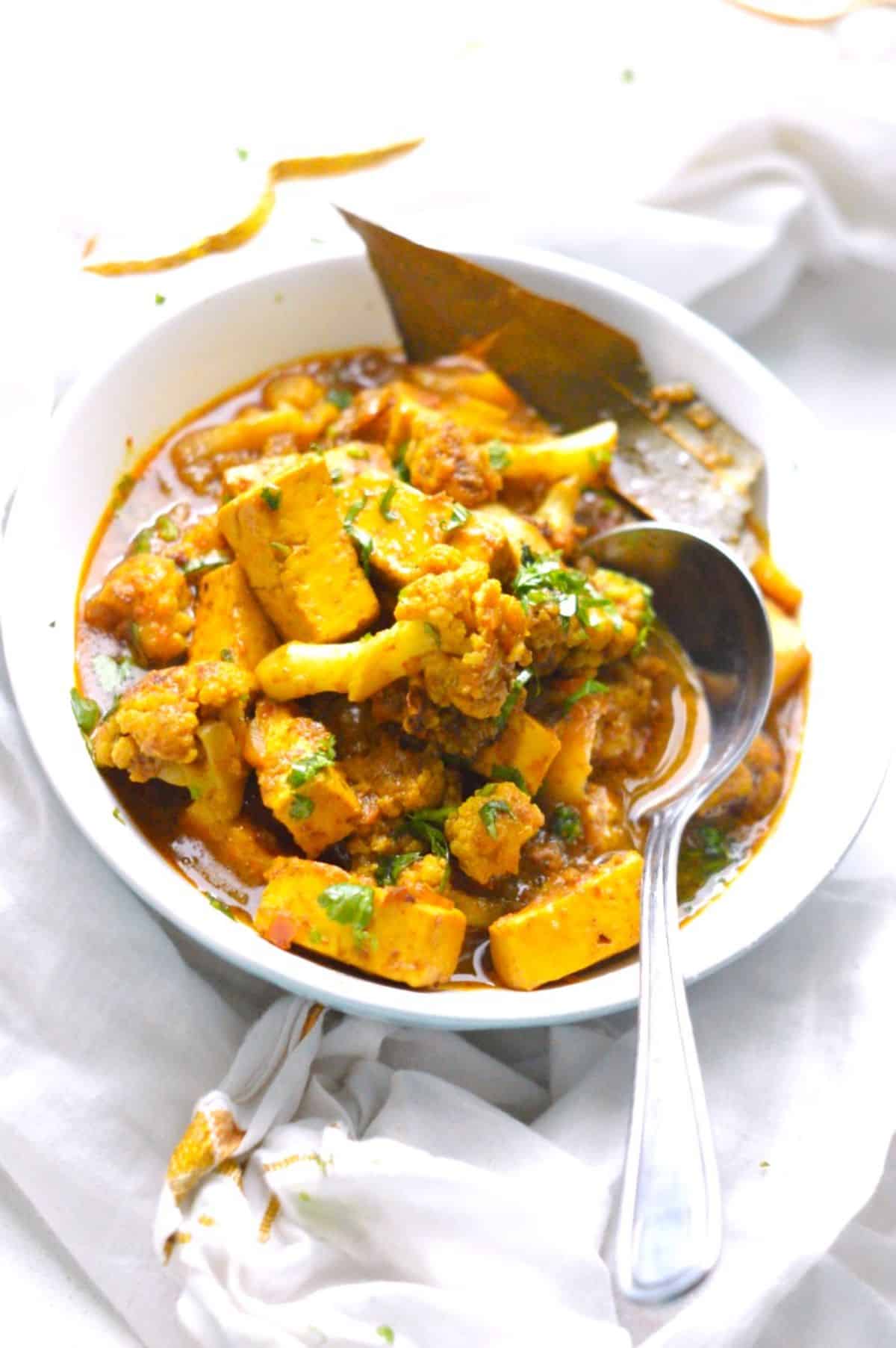 Eating cauliflower has become a popular trend in the West for several reasons:
Health Benefits: Cauliflower is a nutrient-dense vegetable that is low in calories but high in fiber, vitamins, and minerals. It is an excellent source of vitamin C, vitamin K, folate, and potassium. Additionally, it is a good source of antioxidants and contains compounds that may have anti-inflammatory properties.
Versatility: Cauliflower is a versatile vegetable that can be prepared in a variety of ways, including roasting, grilling, steaming, and even mashed as a substitute for potatoes. It can also be used as a low-carb substitute for rice, pizza crust, and even bread.
Dietary Preferences: With more people following vegetarian, vegan, and gluten-free diets, cauliflower has become a popular substitute for meat and wheat-based products. For example, cauliflower rice or cauliflower crust pizza can provide a tasty alternative for those who are avoiding grains or meat.
Social Media: Social media has played a significant role in the rise of cauliflower's popularity. Food bloggers and influencers often share creative and visually appealing cauliflower recipes, making it more appealing to a wider audience.
Availability: Cauliflower is widely available and relatively affordable, making it an accessible option for those looking to add more vegetables to their diet. Unlike in India, the cauliflowers in the west are almost always free of bugs and worms. Now that's for the win.
Overall, the trend of eating cauliflower in the West can be attributed to its numerous health benefits, versatility, and social media exposure.
As more people become interested in healthy eating and experimenting with new recipes, cauliflower is likely to remain a popular choice.
Tips and Tricks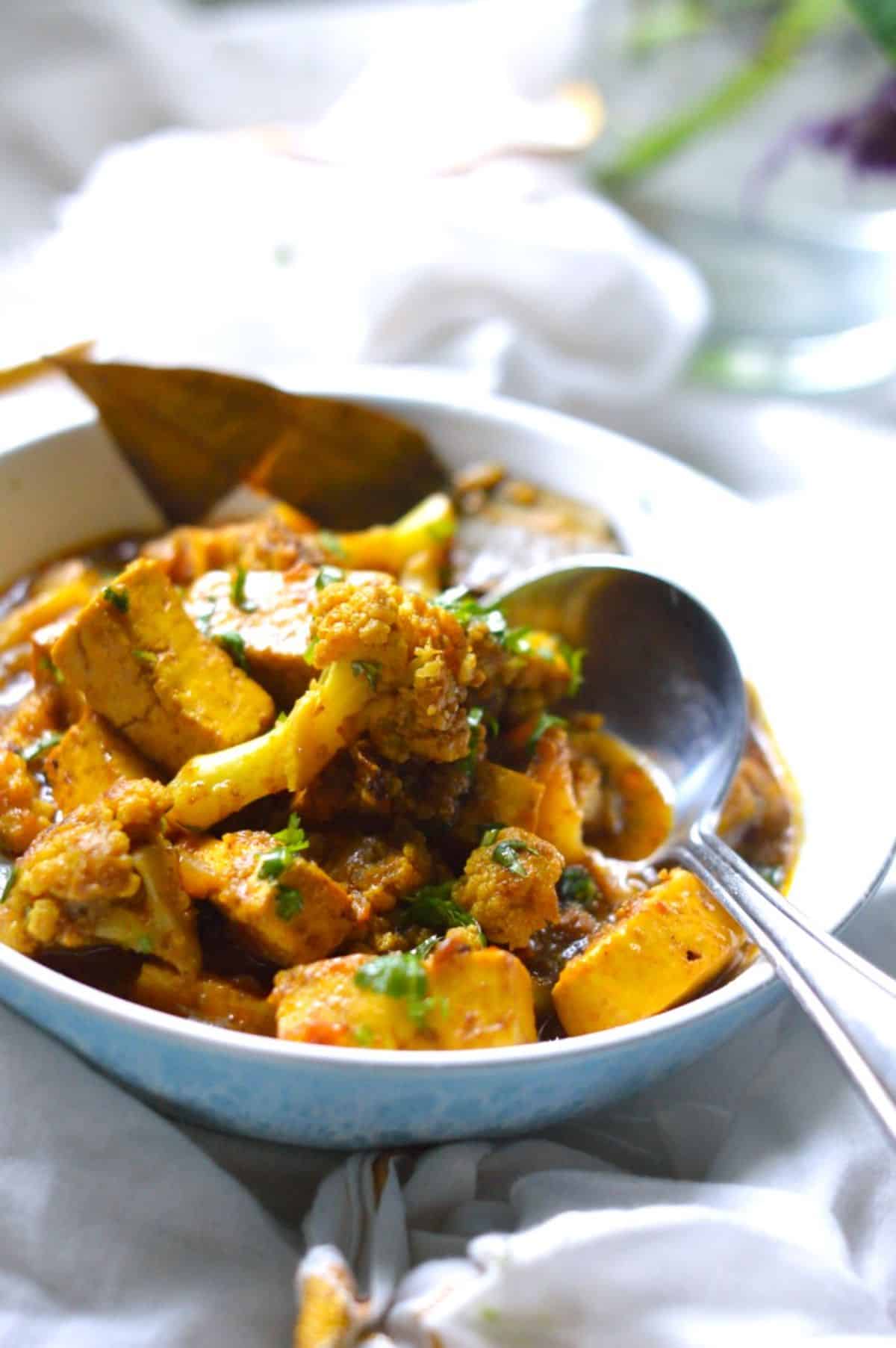 Let's get back to the recipe now.
The dish starts by sautéing chopped onions, minced garlic, and grated ginger in a large saucepan. Fresh tomatoes are added to the pan and are cooked until they have broken down into a thick and juicy sauce. A blend of spices, including cumin, coriander, turmeric, chili powder, and garam masala, are then added to the pan, creating a rich and flavorful base for the dish.
The tender cauliflower florets are then added to the pan and simmered until they are cooked through and coated in the spicy tomato sauce. Lastly, cubes of paneer cheese are gently folded into the dish, adding creaminess and a touch of richness to the finished dish.
Gobi Paneer is traditionally served with rice or flatbread, making it a filling and satisfying meal. The dish can also be customized to suit individual tastes by adjusting the spices or adding additional ingredients like green peas or diced potatoes.
Whether you're a fan of Indian cuisine or simply looking for a tasty vegetarian meal, Gobi Paneer is sure to satisfy your cravings.
So why not try making it yourself today and enjoy the flavors of India in your own home?
Ingredients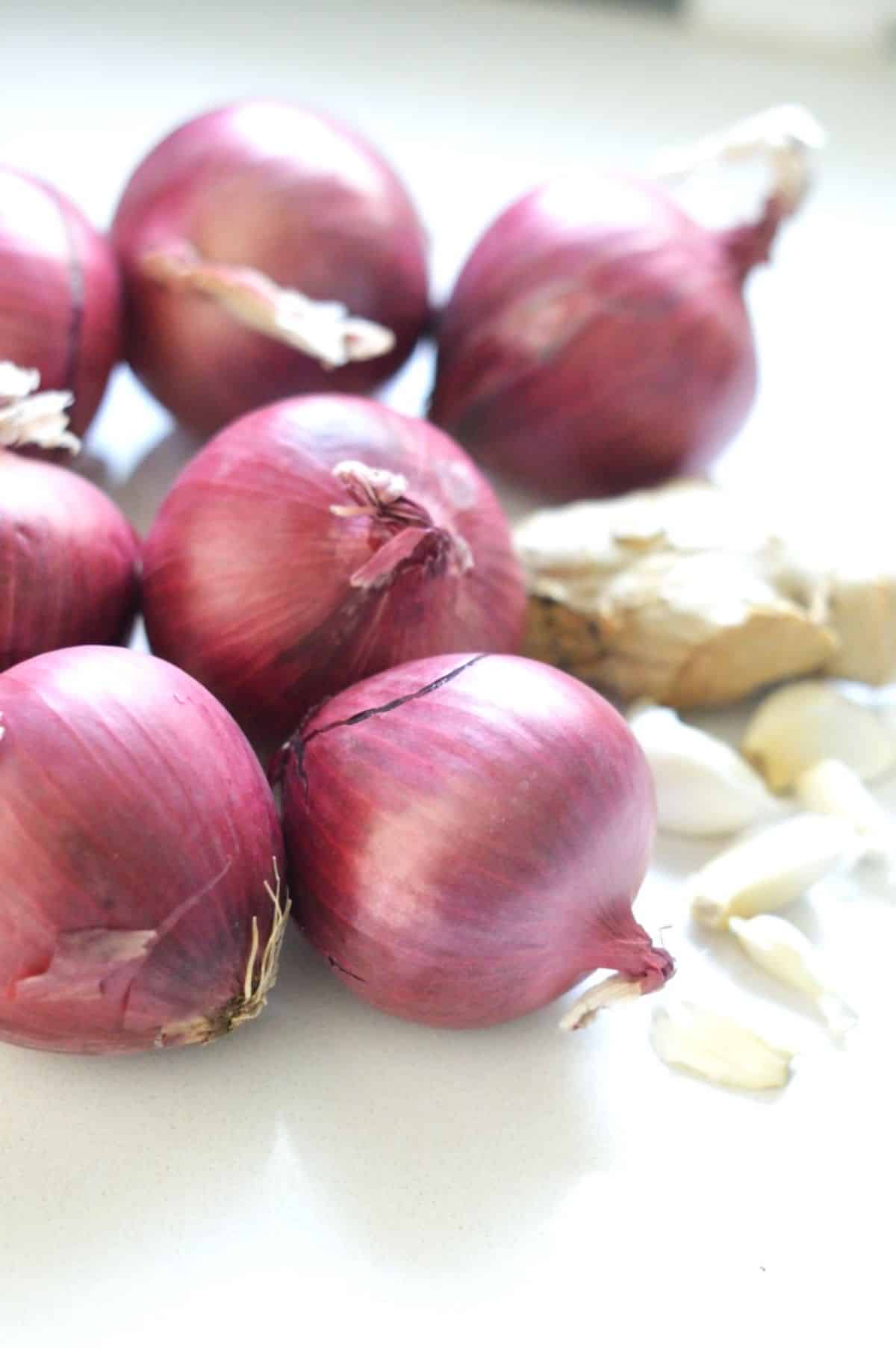 1 medium head of cauliflower, chopped into bite-sized florets
1 cup of paneer (Indian cottage cheese), cut into 1-inch cubes
2 medium onions, chopped
2 cloves garlic, minced
1-inch piece of ginger, grated
2 medium tomatoes, chopped
1 teaspoon cumin powder
1 teaspoon coriander powder
1 teaspoon turmeric powder
1 teaspoon chili powder
1 teaspoon garam masala
2 tablespoon oil
Salt to taste
Fresh cilantro leaves for garnish
Instructions
In a large saucepan or Dutch oven, heat oil over medium heat. If you want, you may use your instant pot for this recipe. The saute button is what you need to click, add oil, and follow the procedure as listed.
Add the chopped onions and cook until translucent, about 5 minutes.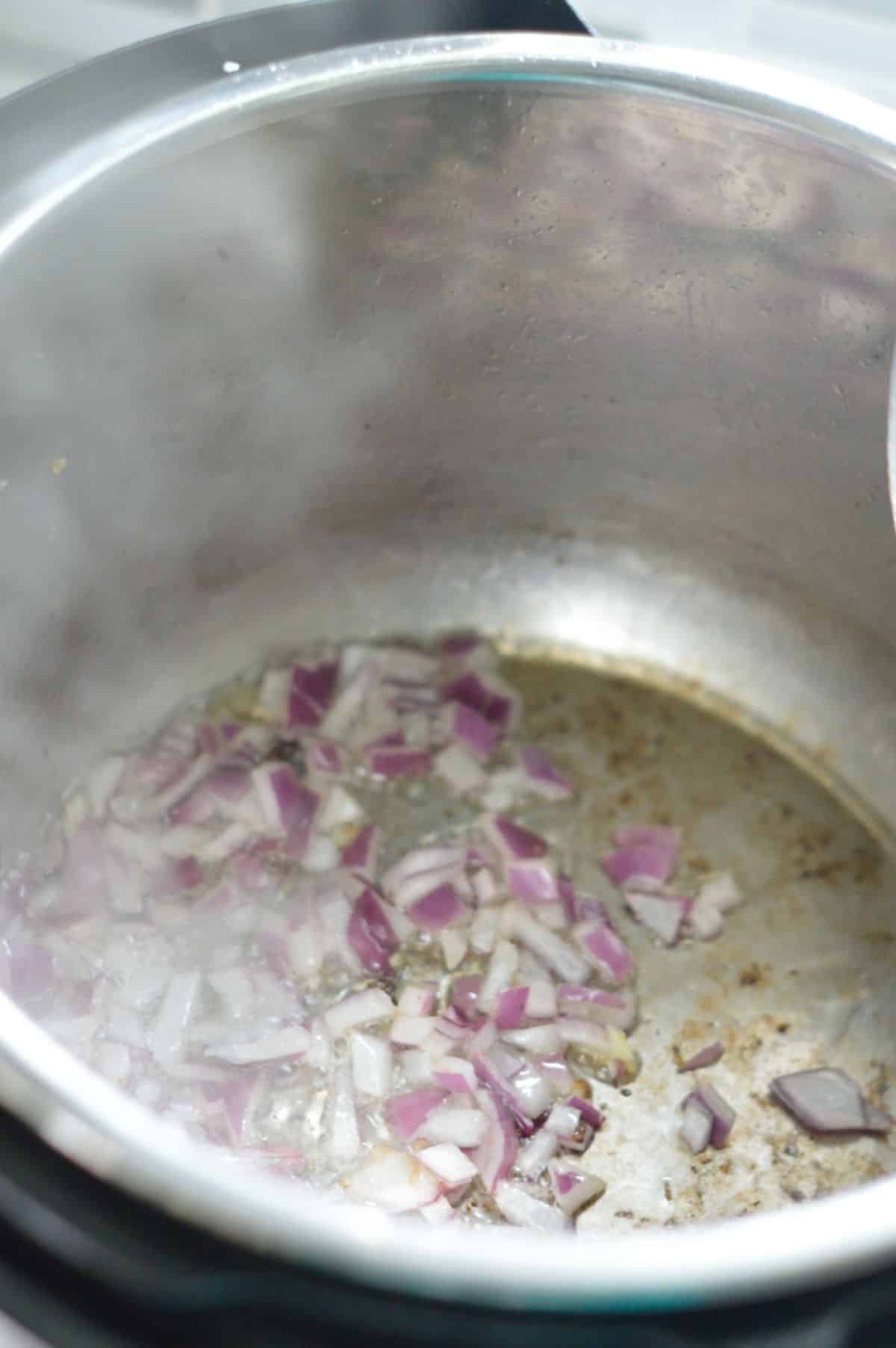 Add the minced garlic and grated ginger and cook for 2 minutes.
Add the chopped tomatoes and cook until soft, about 5 minutes.
Add the cumin powder, coriander powder, turmeric powder, chili powder, and garam masala. Stir to combine.
Add the chopped cauliflower florets to the pan. Stir well to coat with the spices.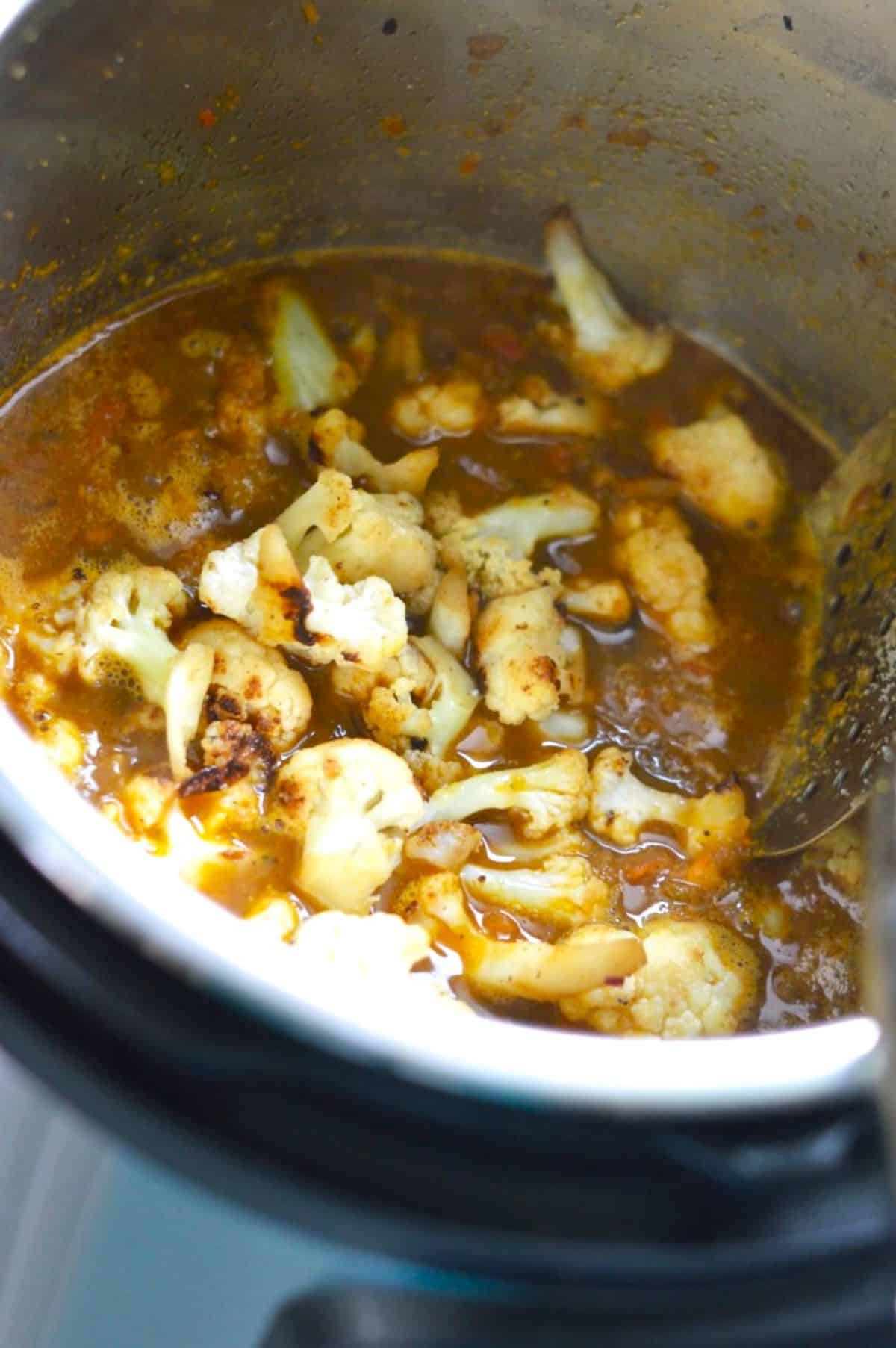 Add 1 cup of water, stir, and bring to a boil.
Reduce heat to low, cover, and let simmer for 10 minutes or until the cauliflower is tender.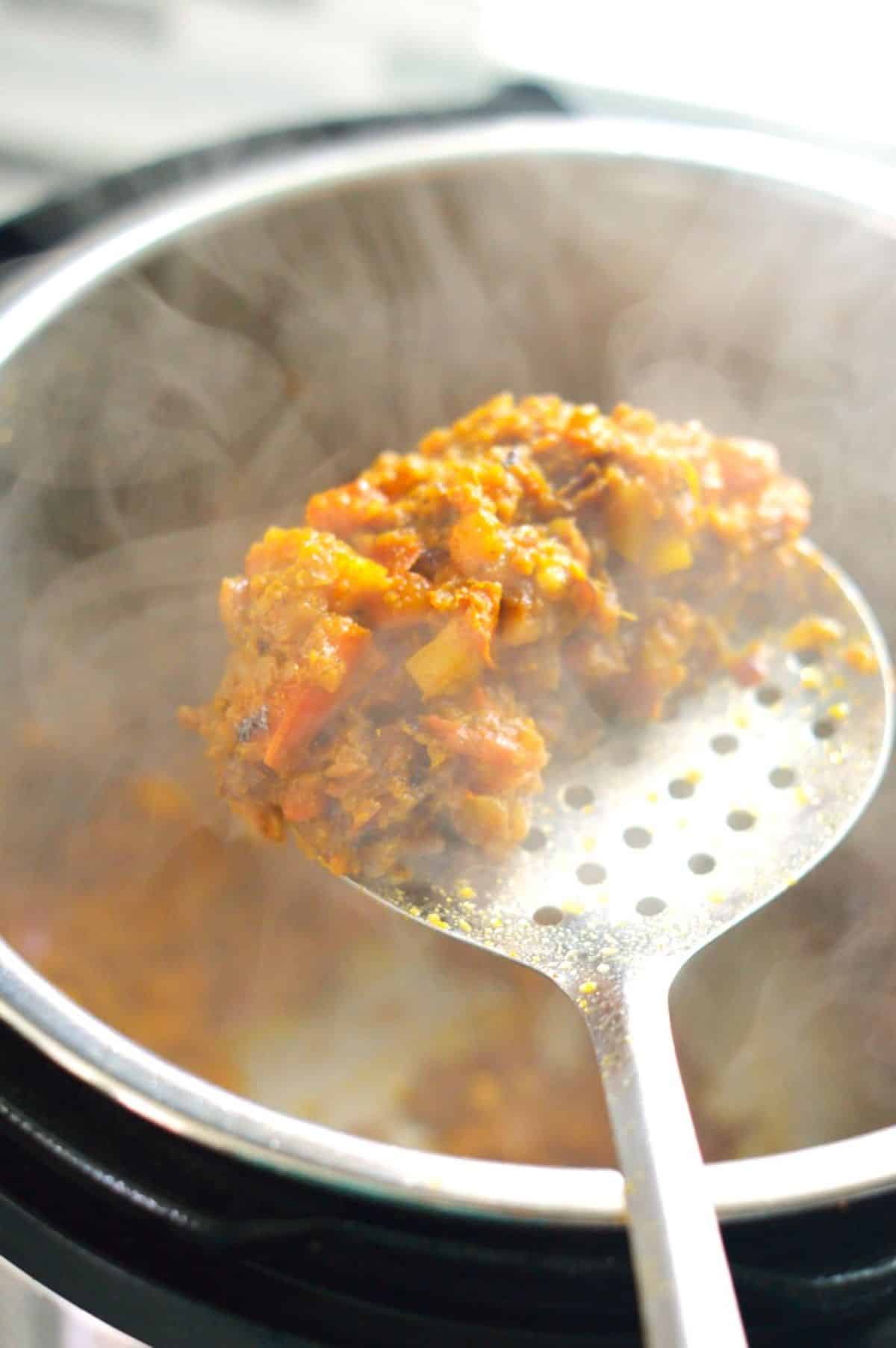 Gently fold in the paneer cubes and let cook for 2-3 minutes or until heated through. Sometimes, I use sauteed paneer. But that's not a necessary step.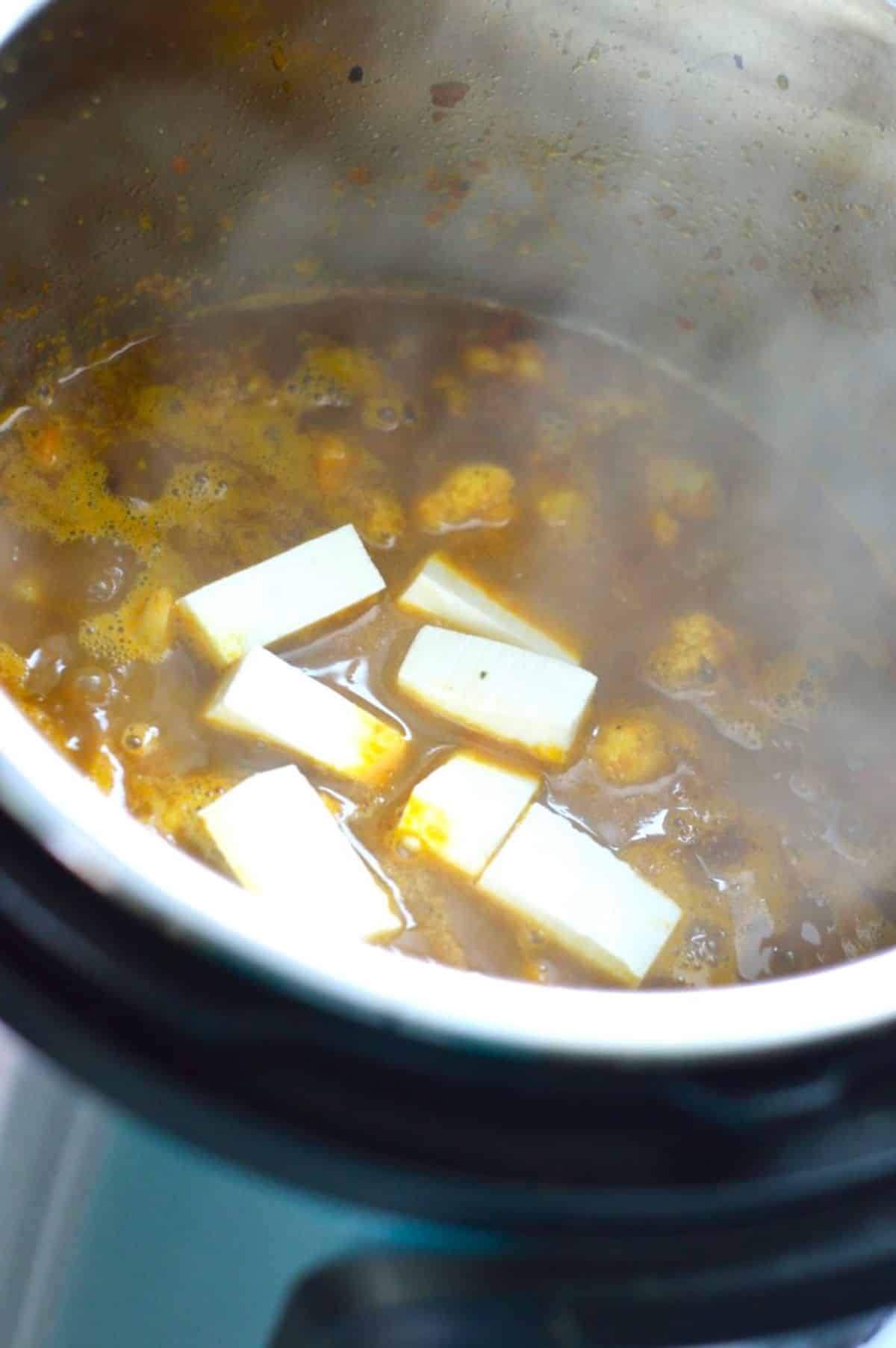 Season with salt to taste.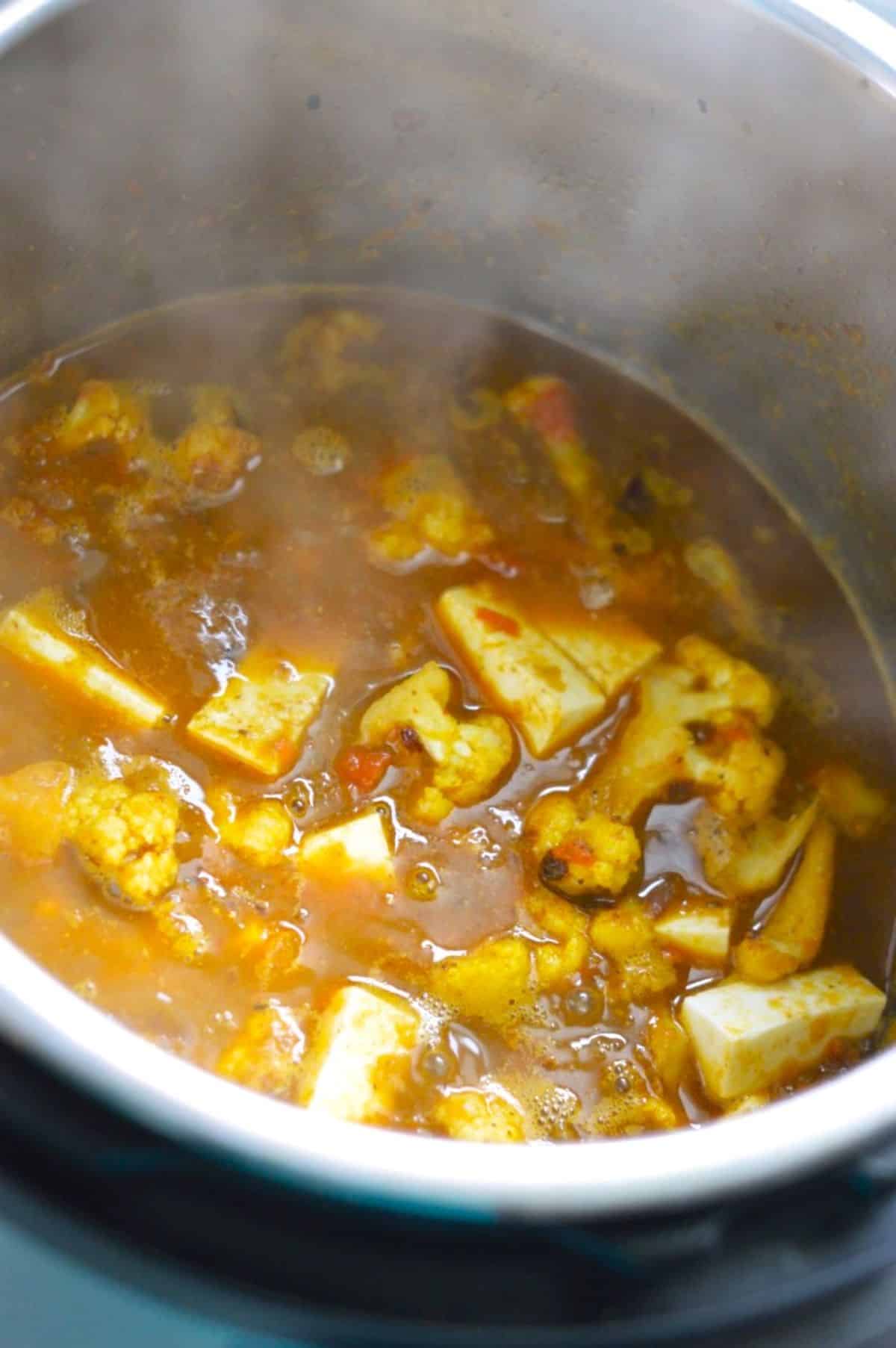 Serve hot with fresh cilantro leaves as a garnish.
Enjoy your delicious Gobi Paneer!
📖 Recipe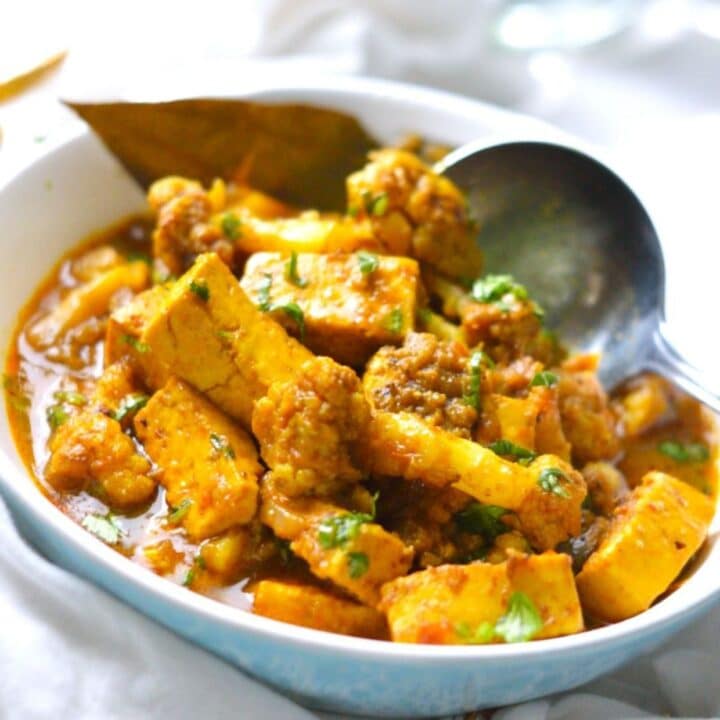 Gobi Paneer Recipe
Discover the perfect blend of Indian flavors with this satisfying Gobi Paneer recipe! It's easy to make and ready in less than 40 minutes.
Print
Pin
Rate
Ingredients
1

medium head of cauliflower

,

chopped into bite-sized florets

1

cup

of paneer

,

Indian cottage cheese, cut into 1-inch cubes

2

medium onions

,

chopped

2

cloves

garlic

,

minced

1-

inch

piece of ginger

,

grated

2

medium tomatoes

,

chopped

1

teaspoon

cumin powder

1

teaspoon

coriander powder

1

teaspoon

turmeric powder

1

teaspoon

chili powder

1

teaspoon

garam masala

2

tablespoon

oil

Salt to taste

Fresh cilantro leaves for garnish
Instructions
In a large saucepan or Dutch oven, heat oil over medium heat. If you want, you may use your instant pot for this recipe. The saute button is what you need to click, add oil, and follow the procedure as listed.

Add the chopped onions and cook until translucent, about 5 minutes.

Add the minced garlic and grated ginger and cook for 2 minutes.

2 cloves garlic,

1- inch piece of ginger

Add the chopped tomatoes and cook until soft, about 5 minutes.

Add the cumin powder, coriander powder, turmeric powder, chili powder, and garam masala. Stir to combine.

1 teaspoon cumin powder,

1 teaspoon coriander powder,

1 teaspoon turmeric powder,

1 teaspoon chili powder,

1 teaspoon garam masala

Add the chopped cauliflower florets to the pan. Stir well to coat with the spices.

1 medium head of cauliflower

Add 1 cup of water, stir, and bring to a boil.

Reduce heat to low, cover, and let simmer for 10 minutes or until the cauliflower is tender.

Gently fold in the paneer cubes and let cook for 2-3 minutes or until heated through. Sometimes, I use sauteed paneer. But that's not a necessary step.

Season with salt to taste.

Serve hot with fresh cilantro leaves as a garnish.

Fresh cilantro leaves for garnish
Nutrition
Calories:
306
kcal
|
Carbohydrates:
18
g
|
Protein:
12
g
|
Fat:
22
g
|
Saturated Fat:
9
g
|
Polyunsaturated Fat:
2
g
|
Monounsaturated Fat:
5
g
|
Trans Fat:
0.03
g
|
Cholesterol:
37
mg
|
Sodium:
73
mg
|
Potassium:
707
mg
|
Fiber:
5
g
|
Sugar:
7
g
|
Vitamin A:
668
IU
|
Vitamin C:
83
mg
|
Calcium:
334
mg
|
Iron:
2
mg