Composting with Kitchen Compost Bin:


Composting with a kitchen compost bin is an easy way to manage your kitchen waste, organic food waste and is certainly, a great initiative to save the environment from landfill and convert organic waste into nutrient-rich food for your plants. Everything from veggie peels to coffee ground and egg shells to rotten fruits can be composted without much hassle. And, all you need here is a kitchen compost bin to store your food waste and follow any of the easy composting methods for the best results.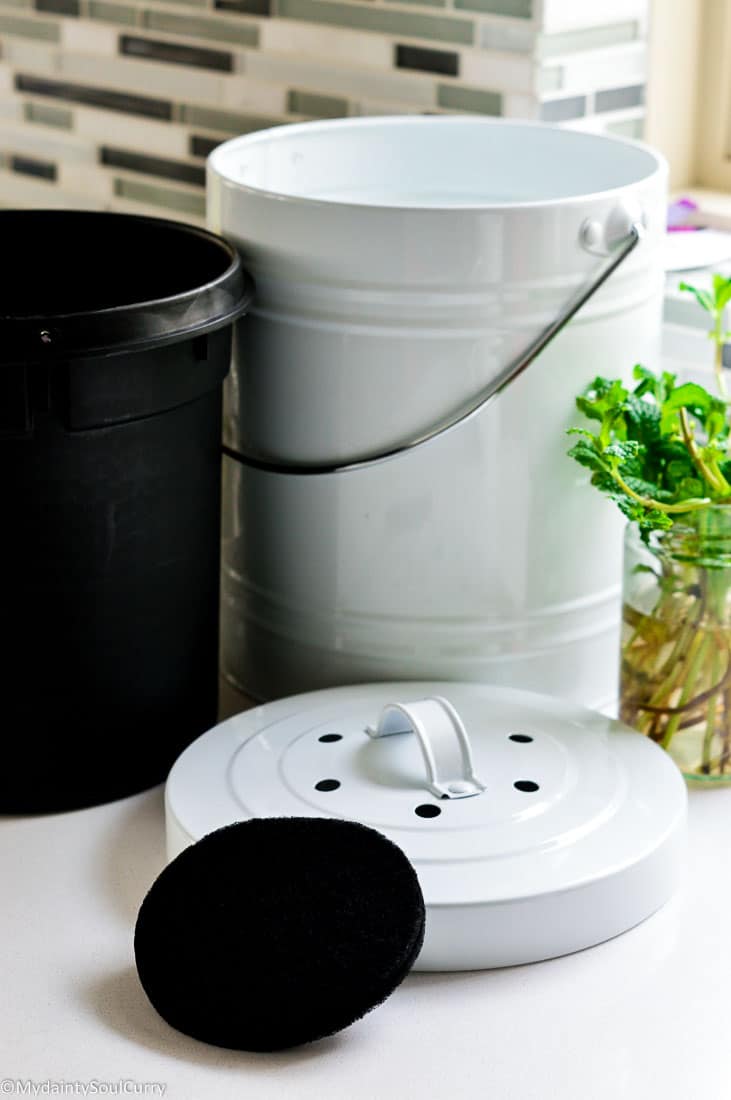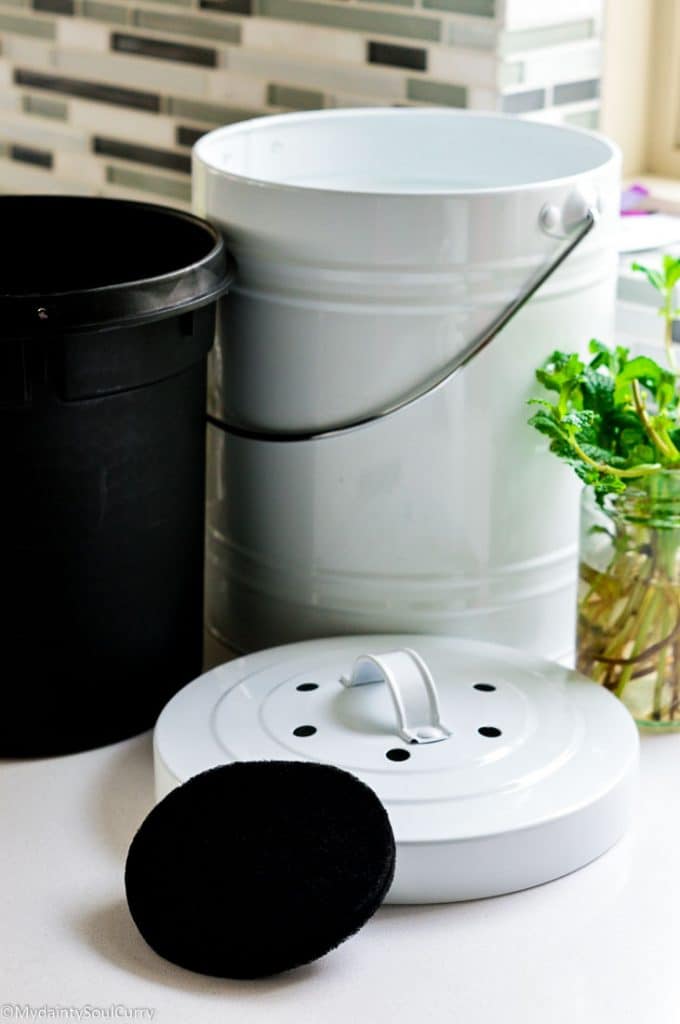 This is a sponsored post by Cooler Kitchen who sent me this product for review. Although I received the product for a review, all the opinions are honest and my own.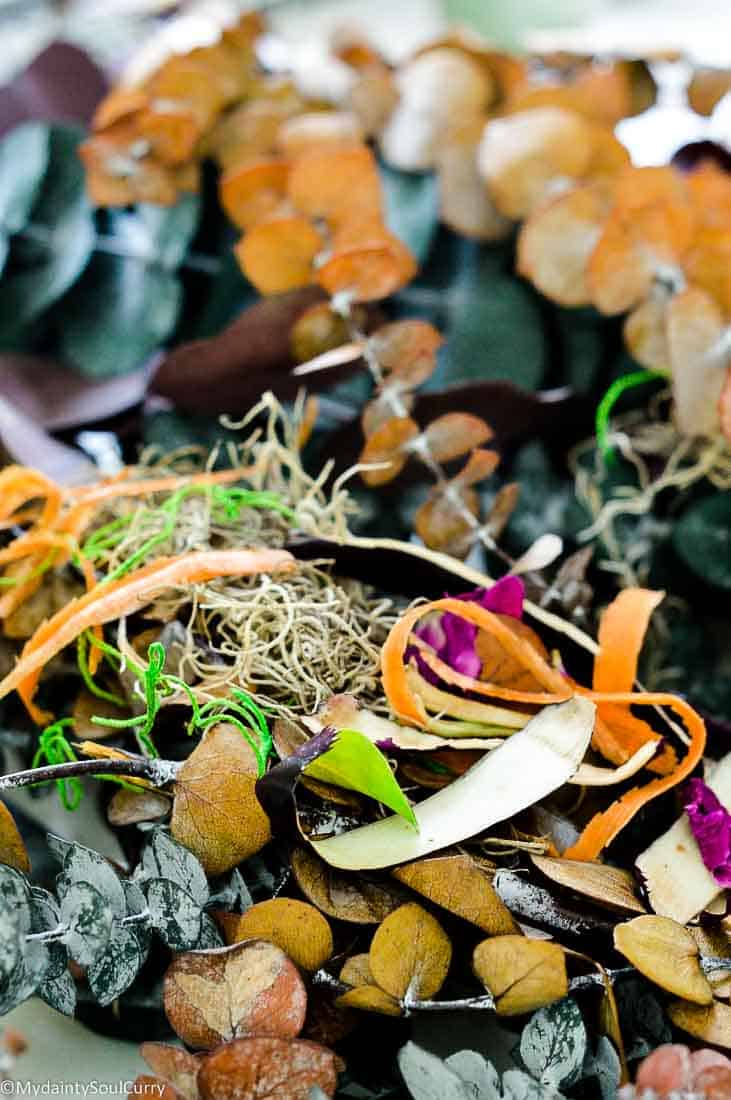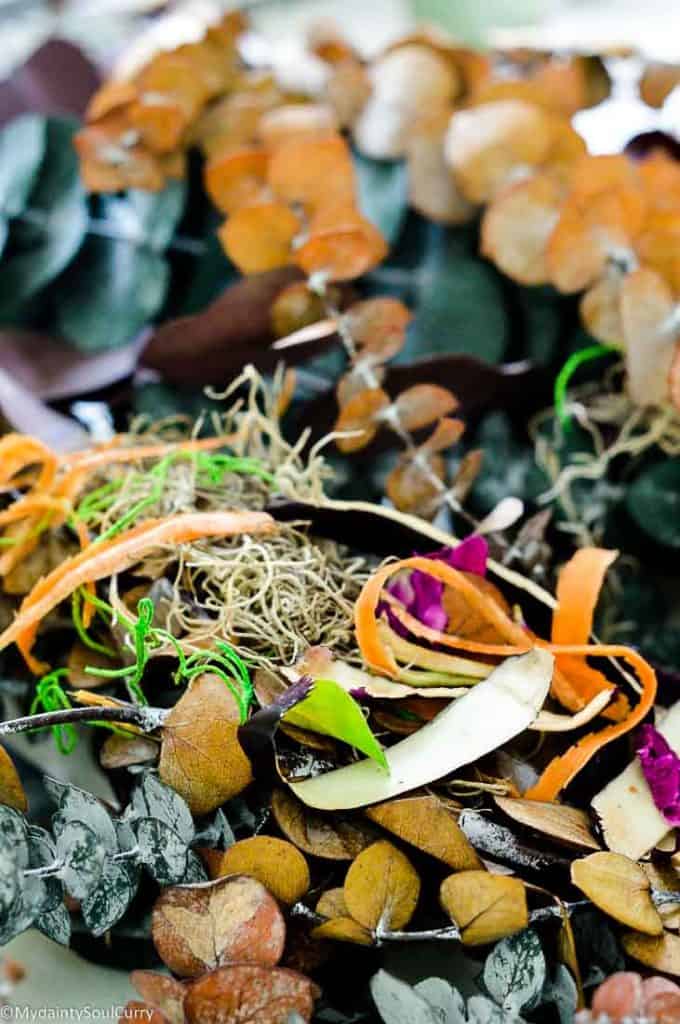 Cooler kitchen Team was generous to send me this beautiful and super-functional kitchen compost bin for the indoor compost material storage. As a vegetarian and vegan family, we eat a lot of veggies. Plus, we are heavy tea drinkers and fruit eaters. That means our everyday food prep and eating habits generate a lot of food waste that can be organically broken down just by simple composting process.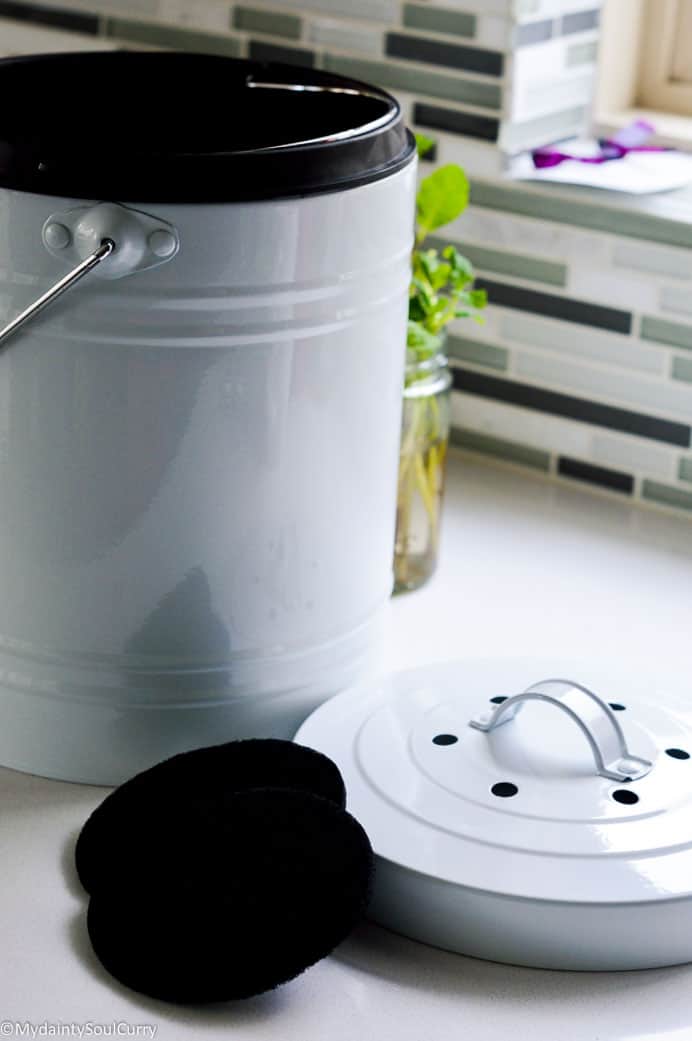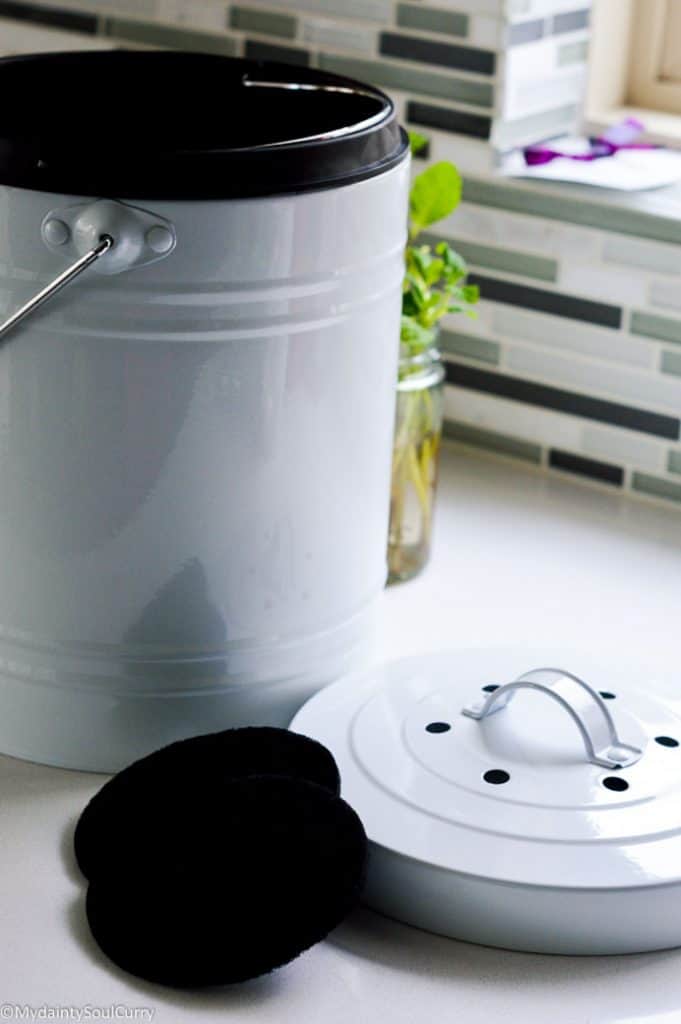 Composting is an easy way to reduce waste from landfill too. Kitchen waste, when subjected to composting, undergoes a vigorous breakdown process where many microbes and small organisms act together to break down the organic molecules into nitrogen-rich black dirt or soil. The best way to get the perfect dark and nutrient-rich compost soil are by adding a good ratio of green and brown matter. I use an outdoor compost tumbler for composting my food waste. Remember to layer green and brown matter, and mix the contents well for the best results.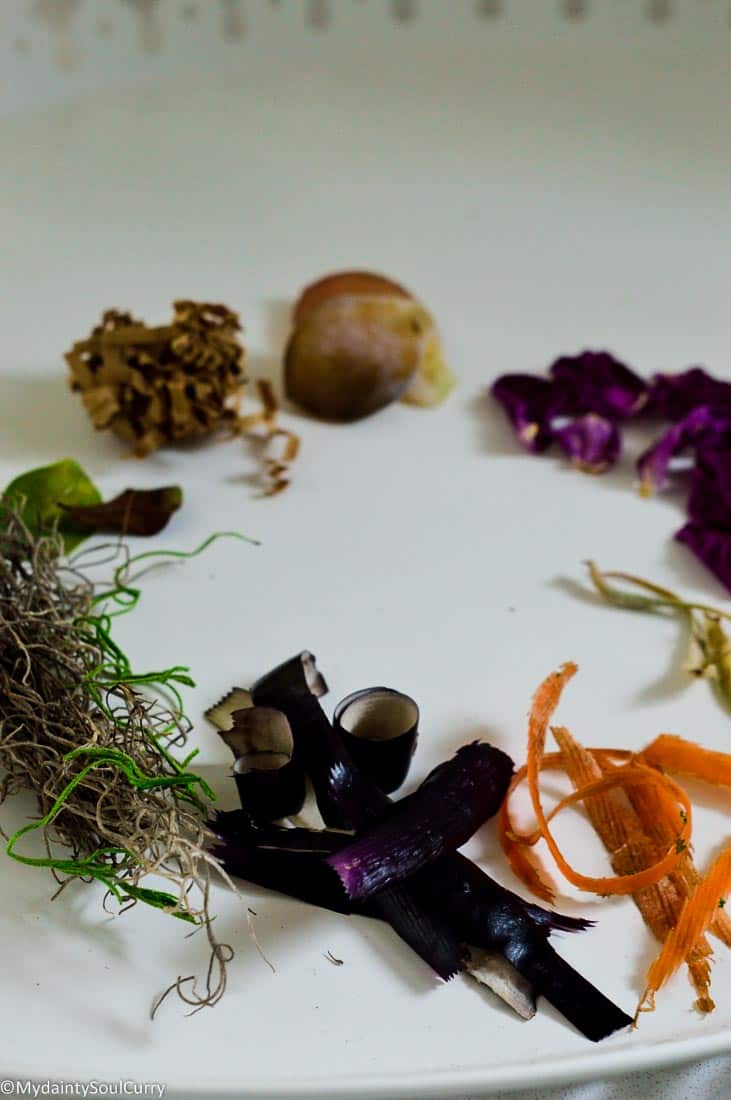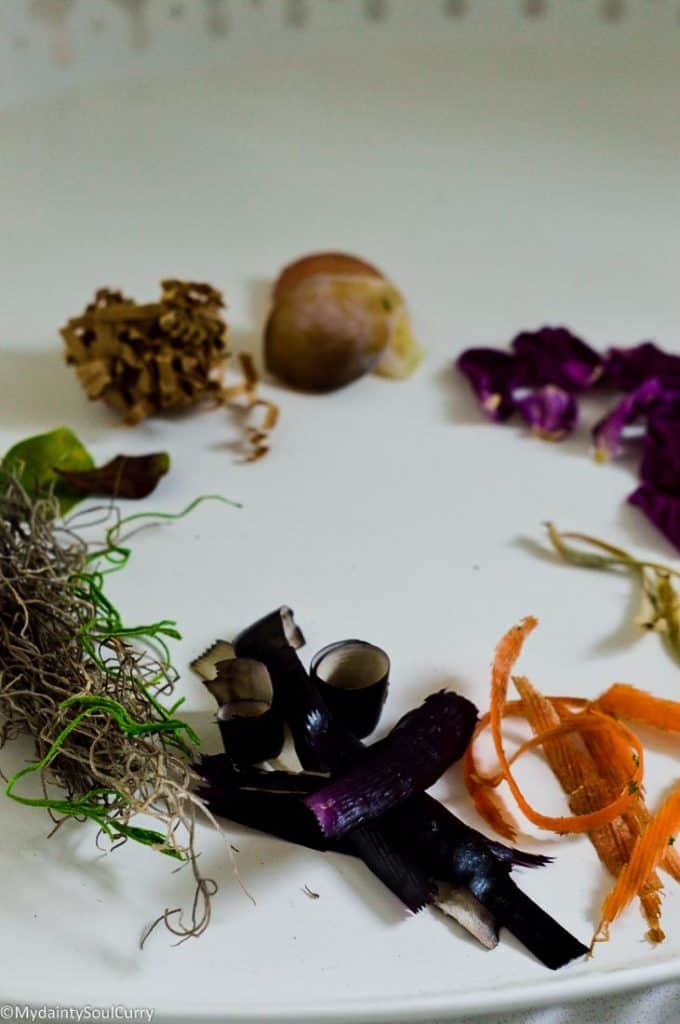 Adding compost tea or compost starter also makes the process a lot easier. Just keep adding your waste for a while and stop adding once your tumbler is full. Wait until your compost stops decomposing and smells like earth. Once done, you can use compost in gardening or mix it with soil for enriching the dirt.
Remember composting requires two primary ingredients, plus microbes and moisture content for the natural decomposing process. Here is what you need:
Brown or carbon-rich materials like twigs and dead leaves, organic brown paper, paper-based egg carton and dried leaves
Greens or nitrogen-rich materials like vegetable and fruit peels, grass clippings, tea bags, egg shells, coffee ground and uncooked plant-based food without salt
While the composting process is strong enough to decompose any amount of organic material eventually, the best ratio for making compost is a 2:1 ratio between these two materials. Evidently, you need slightly more browns than greens for the best results.
Cooler Kitchen Compost Bins Review:
Why a kitchen compost bin?
It's an easy way to store your kitchen waste everyday without making your home stink. How do I store kitchen scraps for compost? While you can store in any compost is or plastic bag/container, the best option is to store kitchen scrap in a compost bin.
What can I put in my kitchen compost bin?
You can put veggie and fruit peels, any amount vegetables and fruits, uncooked need slightly natural food, coffee ground, tea bags, eggshells, brown shredded paper and natural paper cartons in the cooler kitchen compost bin.
Can you compost inside your house?
Yes, you can compost insider your house with an indoor composter or by using a Bokashi bucket.
What kitchen Waste can't be composted?
Unless you're using a Bokashi Bucket compost method, you can't compost meat, dairy products, salty food leftovers, and processed food.
How big is the Cooler kitchen compost bin?
It's 1.3-gallon compost bin for kitchen scraps. The cooler kitchen compost bin has a sizable bucket, a lid with carbon filters and vents. Some of the best highlights are: two odor-blocking filters Easy-to-open light lock lid High quality and sturdy construction Dish-washer safe bucket Larger convenient size for better storage.
Things that I love about this compost bin are:
Big size Sizable bucket that can be washed in a dishwasher
Odor-free carbon filter
Beautiful white color and metallic body
Low-price than similar brands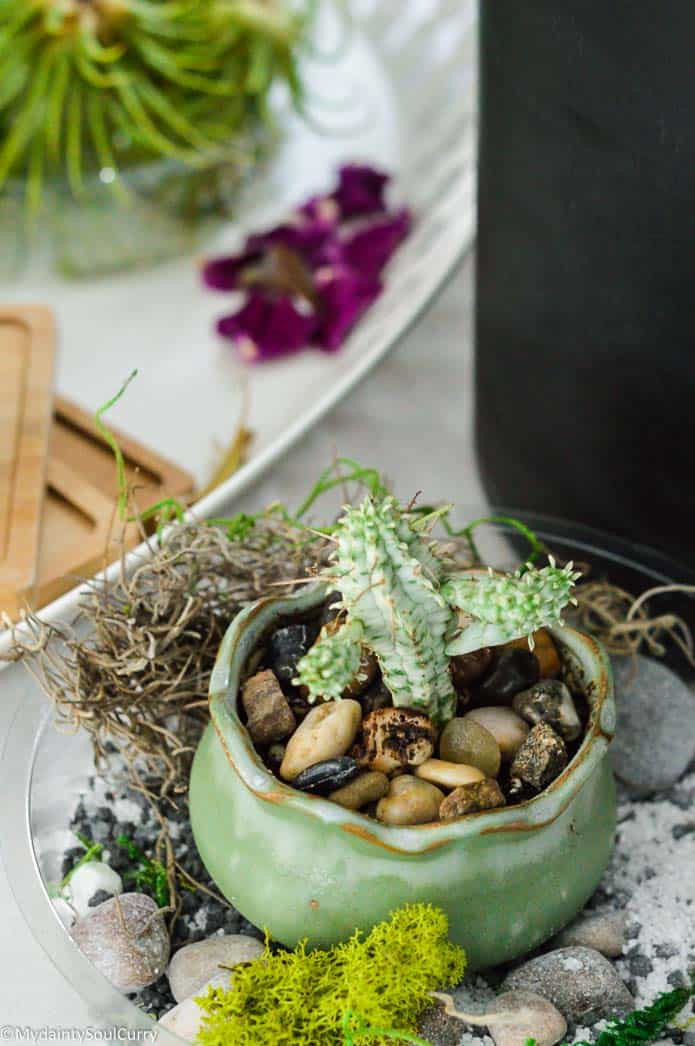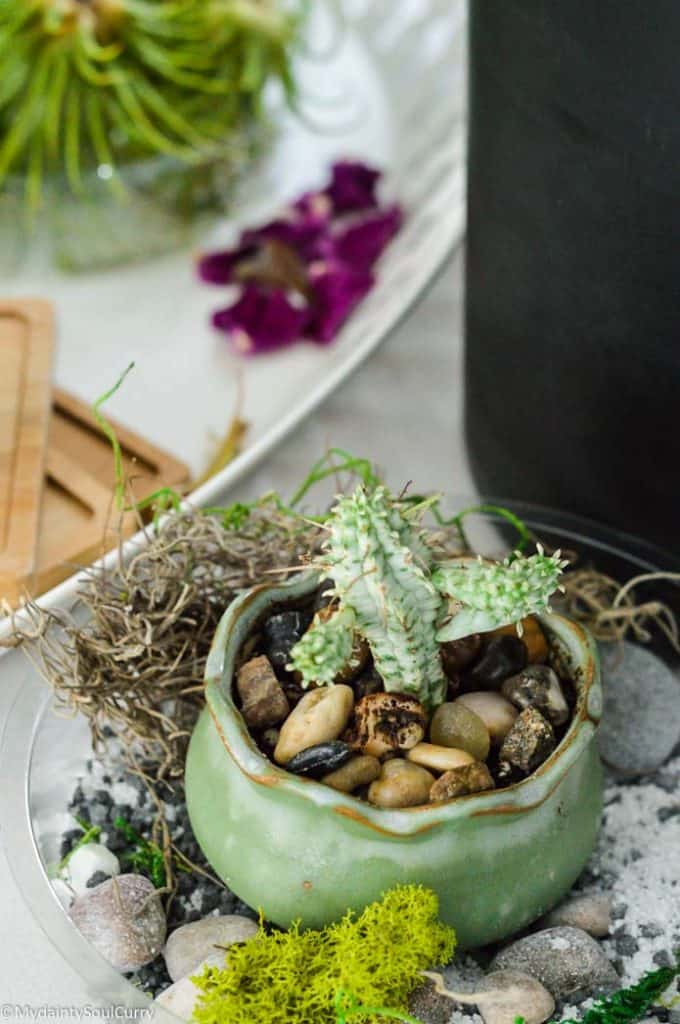 If you loved reading this post and want to take a step forward to help the environment and manage your kitchen waste, then click here to order your indoor kitchen compost bin from the Cooler Kitchen. And guess what, get 20% exclusive discount for all MyDaintySoulCurry readers with this coupon code " SoulCurryCK ".
Click here to buy from Amazon.
.
Do you have a compost idea to share or a new resolution to be more environmentally friendly? Share with me in comments or tag me in Instagram with #mydaintysoulcurry and I will love to see and read.
Try Amazon Prime 30-Day Free Trial